See the first article in our new line dedicated to children. It is a crochet mobile for little babies.



***
If you follow our creations , you know that sometimes we have approached
the world of children
, especially through amigurumi. This time we take a step further and present the first item fully dedicated to baby´s world .
This mobile is very colorful , while simple in form . It is designed to visually stimulate your little prince or princess, without being a discordant element in the decoration of his/her room.
Se trata de un móvil muy colorido, a la vez que sencillo en sus formas. Está pensado para estimular visualmente a tu pequeño príncipe o princesa, sin ser por ello un elemento discordante en la decoración de su habitación.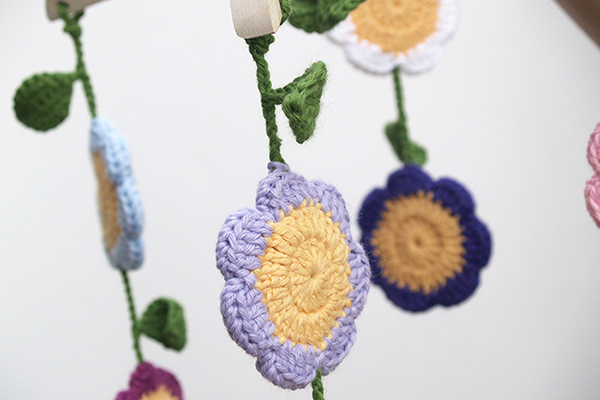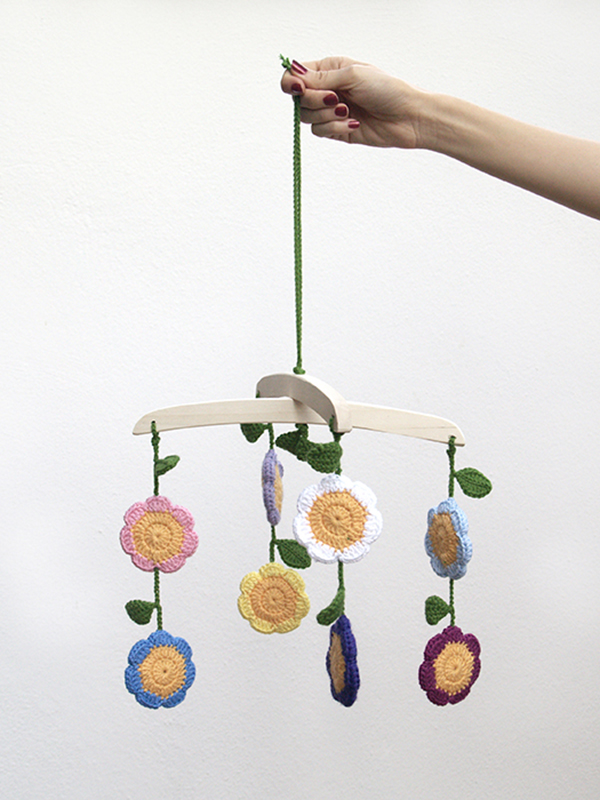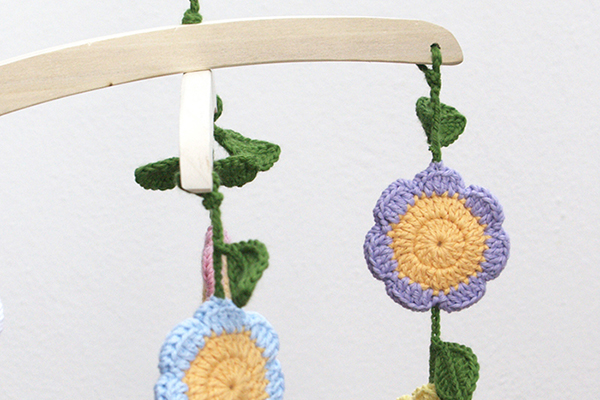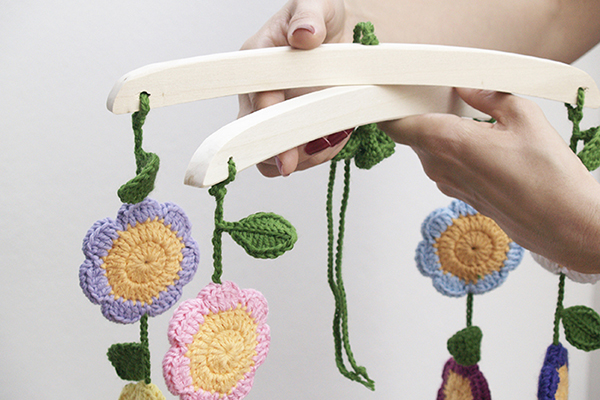 It was made using only cotton (including the laces and stitching ), without fiber or synthetic fabrics, or any filling . The flowers are made by crochet ( of course! ) , each consisting of two identical pieces sewn together.

The beams are sanded natural wood , no varnish or paint. By the way , these are pieces made by hand in a traditional business of our city, designed to make child hangers. What do you think about the new life that we have given them?

Coming soon on our blog you will see new options to decorate the room of children. Animals , geometric shapes, the letters of his/her name … You may want to propose the design you like, you know we really love challenges !

You like it? We are waiting for your comment , baby!