Spring is finally here! Silayaya's garden is packed with beautiful flowers… crochet flowers!
They are so beautiful that we want to take them with us everywhere we go. Here's some ideas to bring Spring with you…
***
For starters, you can put a flower on your lapel. Any jacket will look better with this little detail. It can make your jacket go with those shoes that you can't combine that easily. Do it now, because we will get rid of our jackets very soon… until next Fall.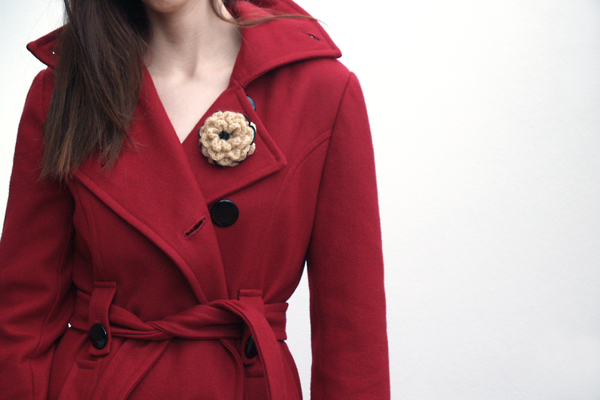 Here's another suggestion. A very simple shirt will look great with a flower! You can combine it with a nice1920's necklace.
Another example for a printed jacket.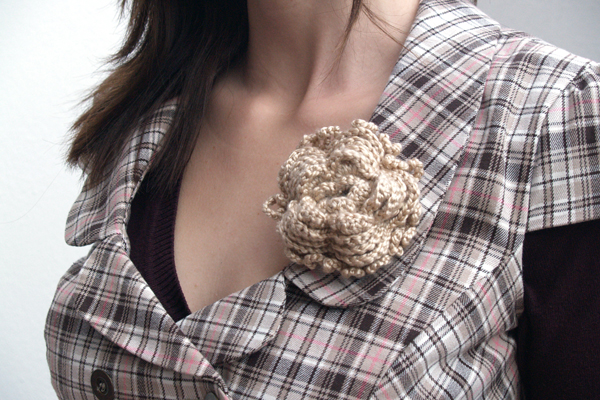 You could also combine your colors as you can see in this picture.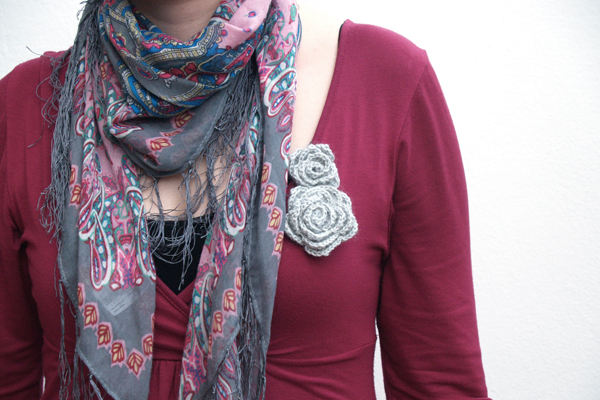 Or even put a flower on your bag!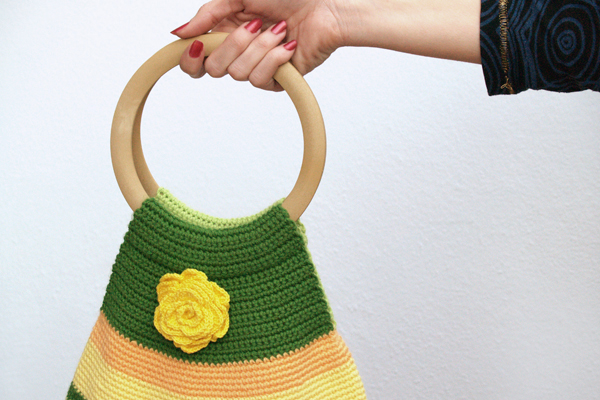 Silayaya also has fabric flowers. Here's one on a bracelet.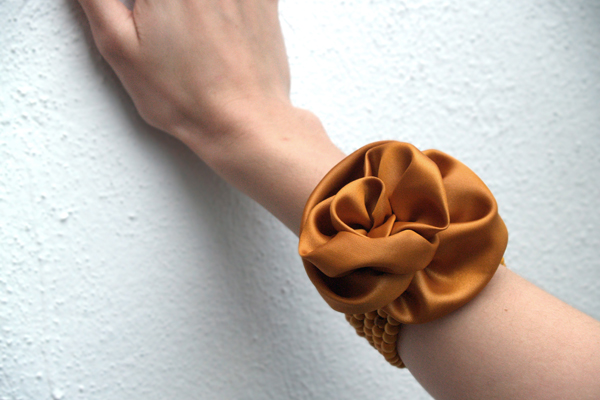 And here's a purple flower on a headpiece. We presented it here.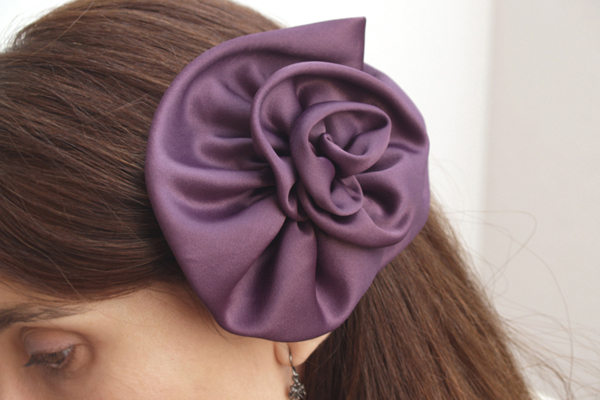 This is the last one. As the flower below you can use it as a headpiece or brooch.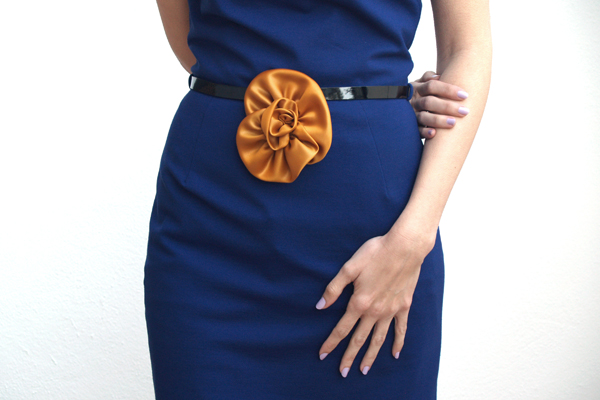 ***
Crédits :
Crochet flowers by Silayaya.
Ask for any color: there is so many available! You could also order any other.
Mustard flower pin on sale here.
Satin mustard flower pin or headpiece, on sale here.
Satin purple flower, on sale here.
***