Well, in fact it's a pin… but the way you'll wear it will make it different.
It's a very special hand-made piece, that combines several natural shades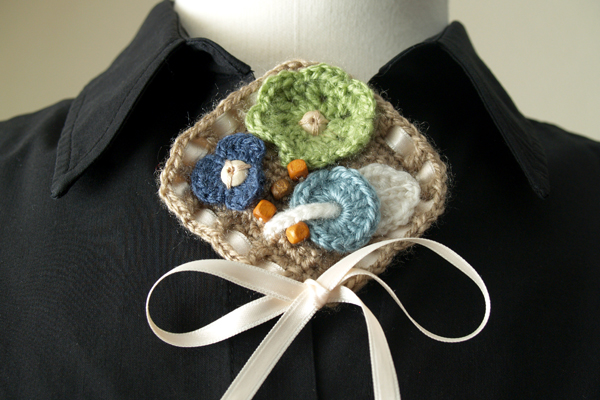 Make your simplest outfit look much funnier. This brooch was made with synthetic yarn, satin ribbon (removable), wooden beads… and lots of imagination. Each side measures 3 inches, and has a safety pin.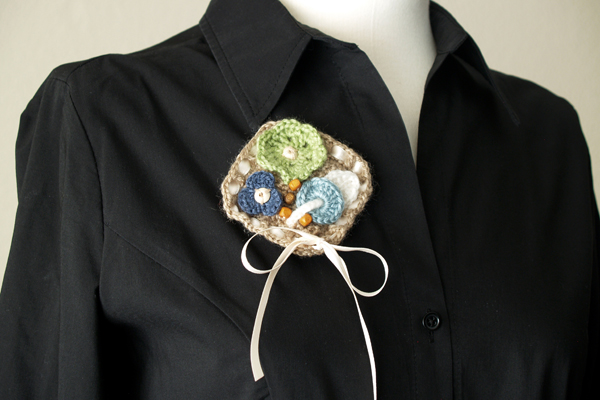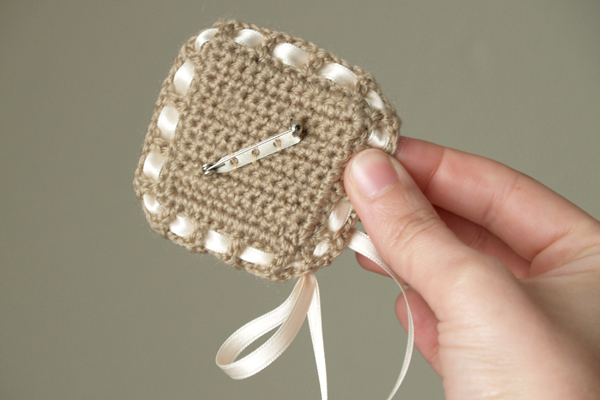 And remember: you can get all of our creations in Etsy, with a pair of earrings free!! You can also contact us in contact