A new research about 'the crochet-saurus'.
Some time ago we talked about a brontosaurus and now you can see another friend.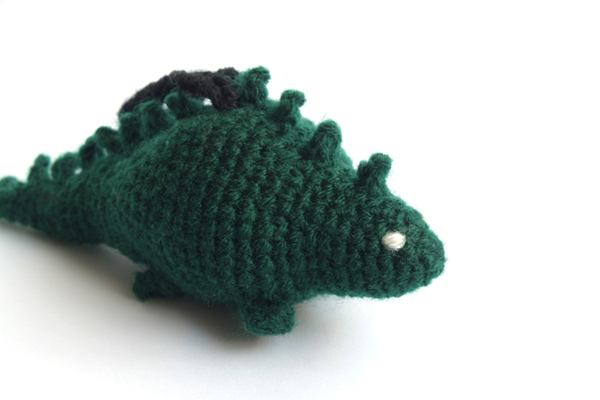 This is a stegosaurus.
This amigurumi is handmade using dark green acrylic yarn and it has a foam filling.
Dinosaur sizes 5 x 2 inches and the ring 0,9 inches in diameter.
You can use it as a key-chain.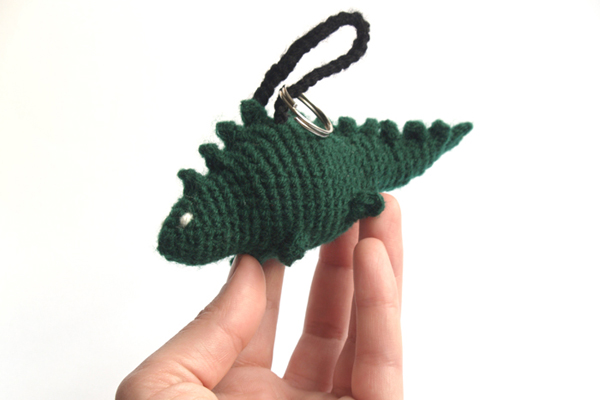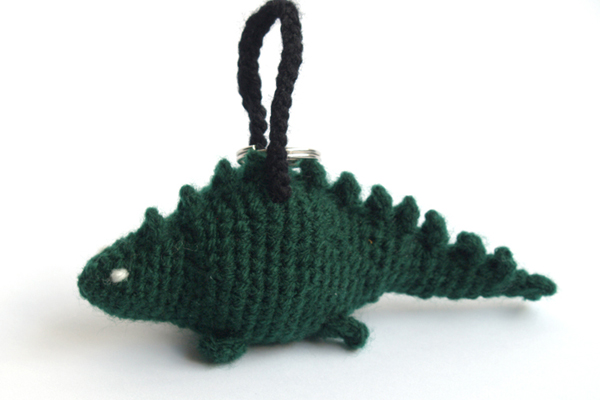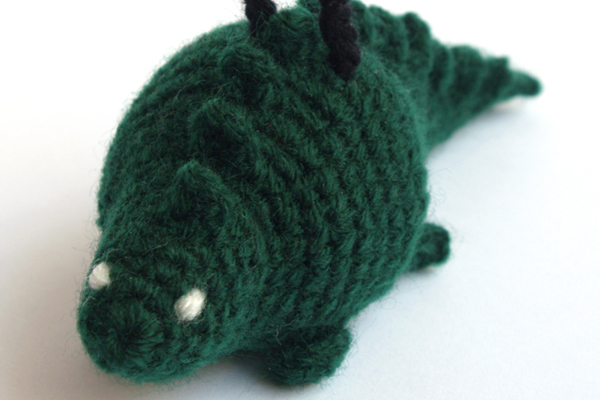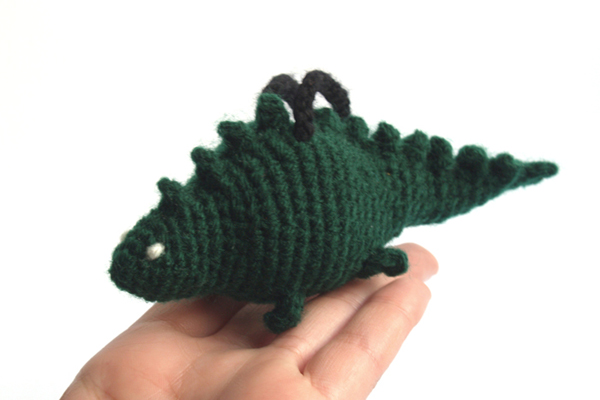 This crochet-saurus will be a perfect toy for your kids too.
To purchase this key-chain go to our online shop.
We'll give you a pair of earrings with your purchase. Look them here.