This is a size issue.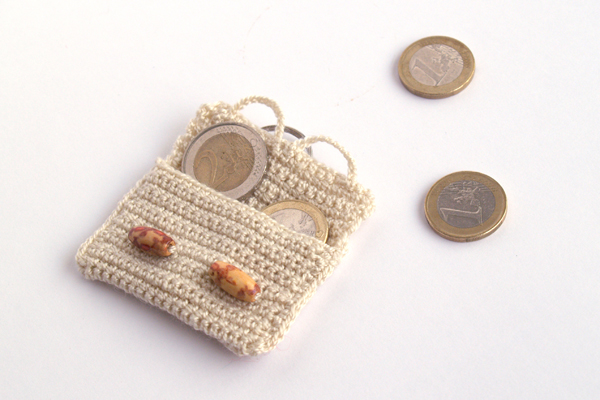 In this cute mini-handbag you can take with your keys all your tiny secrets. It is big enough to hold your emergency coins, but small enough to work as a keychain.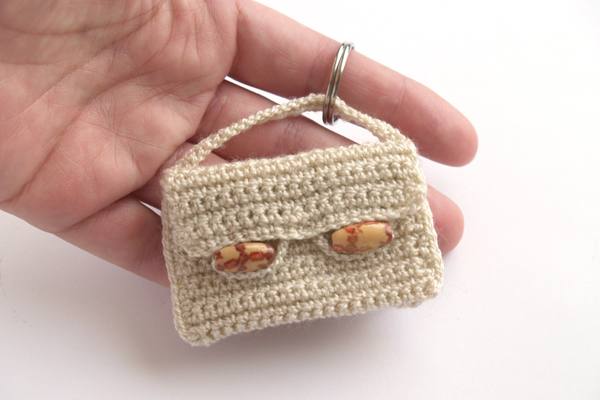 We crocheted it using beige synthetic yarn and wood beads.
The mini purse sizes 2 ½ x 1 ½ inches and the ring 0,9 inches in diameter.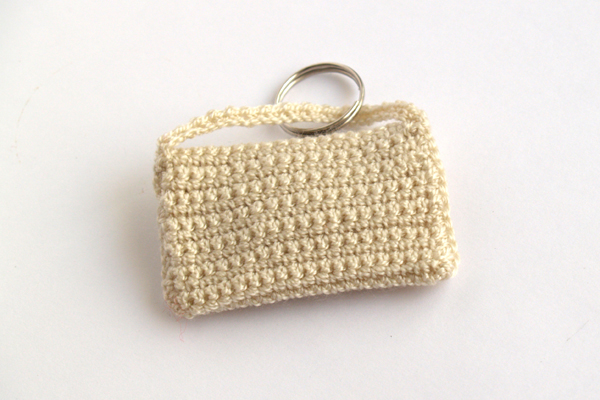 If you like it you can buy it using Paypal here.
Besides, you will get a pair of crocheted earrings free with your purchase.