We want to show you a new project in which we have recycled materials to create a big bag and a purse to go to the beach.
If you like crafts, DIY, painting, collage, sewing, knitting, crocheting… you probably have materials saved for future projects. In this case, it took years since I bought the upholstery fabric scrap with old trams design until I finally decided to put it together with several recycled materials and make a bag and a purse for the beach.
Before throwing away a bag, a garment in general that has been damaged and it is not feasible to donate it, we have removed the zippers, the metal hooks, the handles and any part that is not damaged and that may serve us in the future.
We like to recycle, give second chances, and although in the projects we sell in our store at Etsy we don't usually use recycled materials, for our personal projects it is one of our strongest bets.
Take a look at the beach big bag and the purse and tell us in the comments what you think of how it turned out.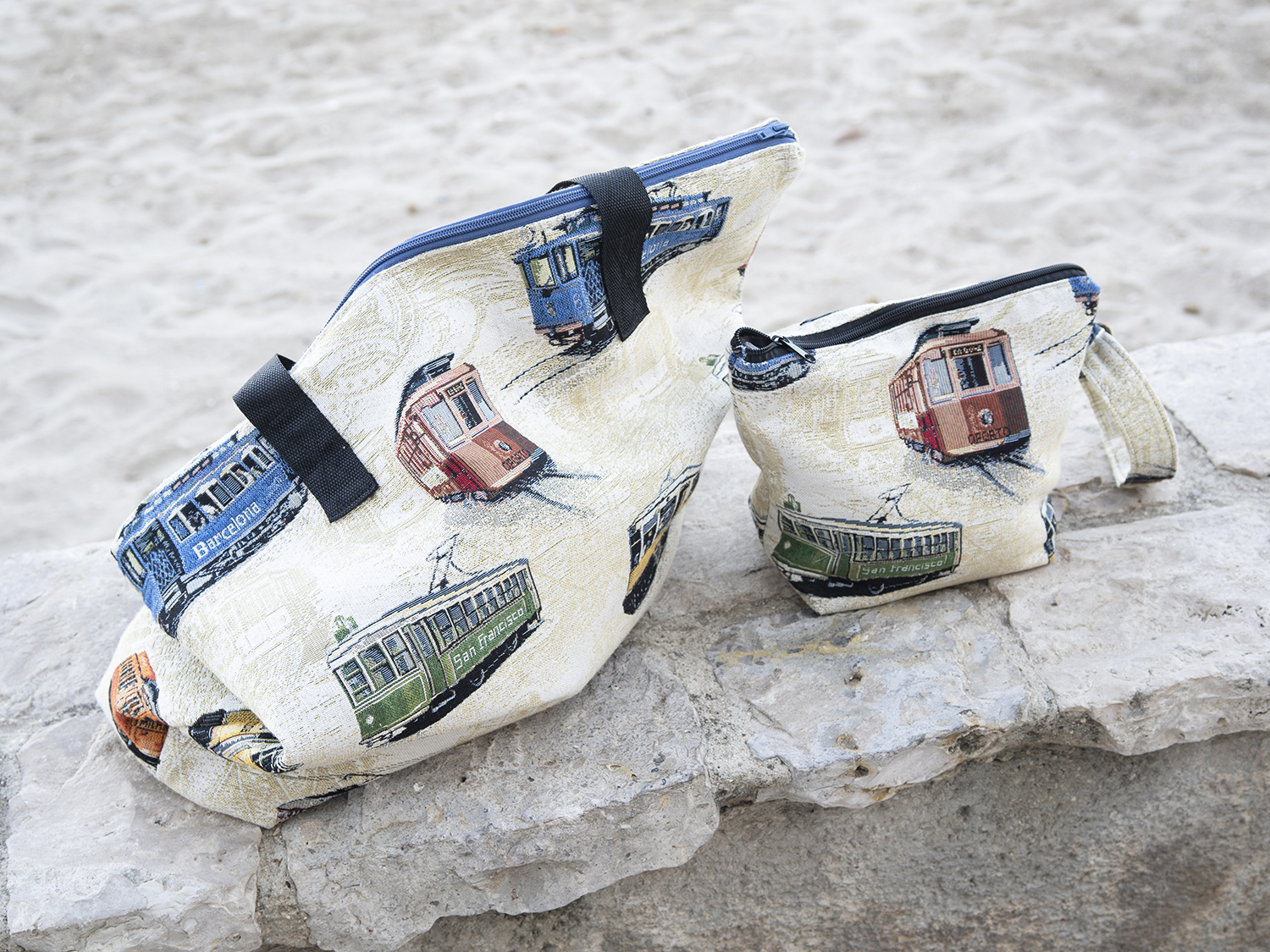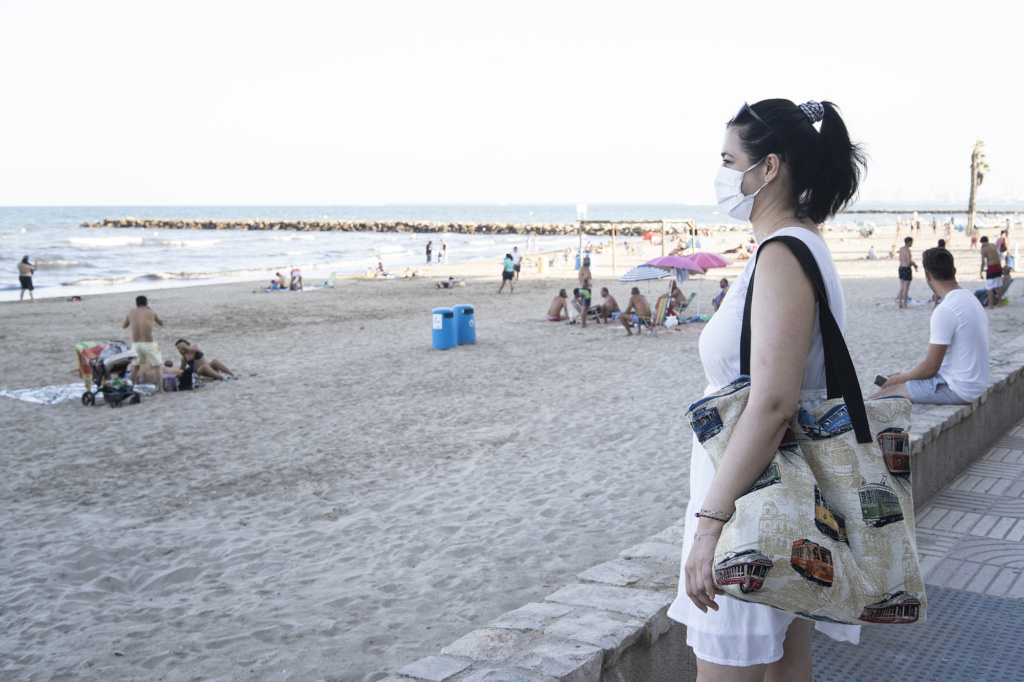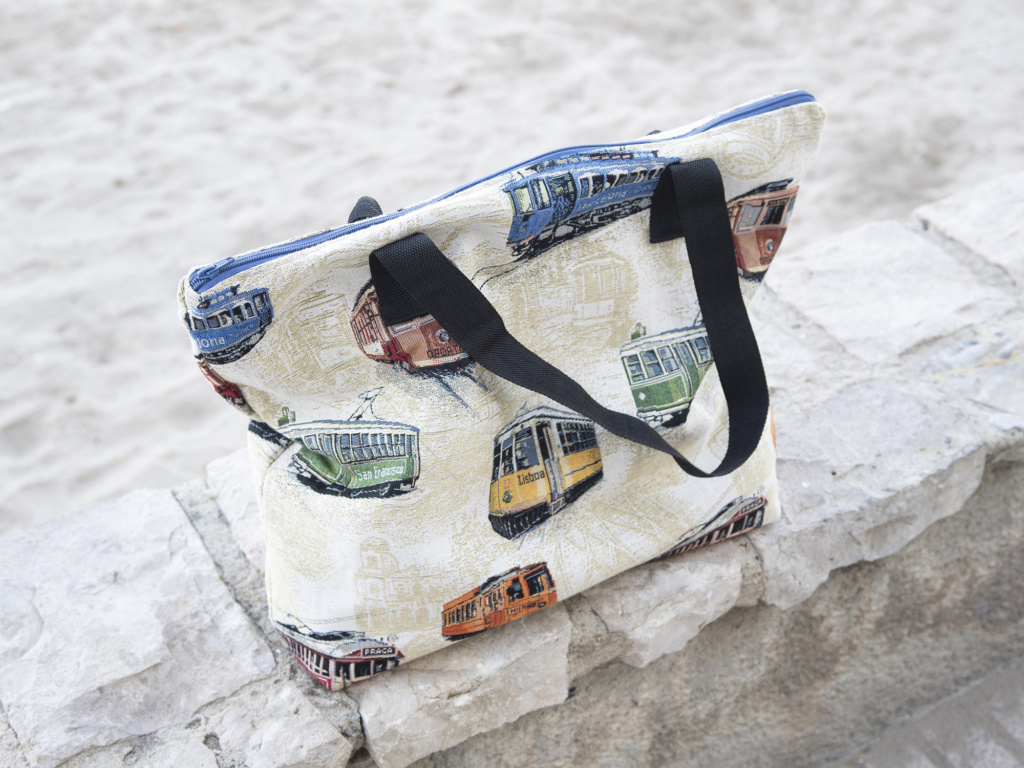 These are the materials we worked with. All are old but the tram fabric and the blue zipper.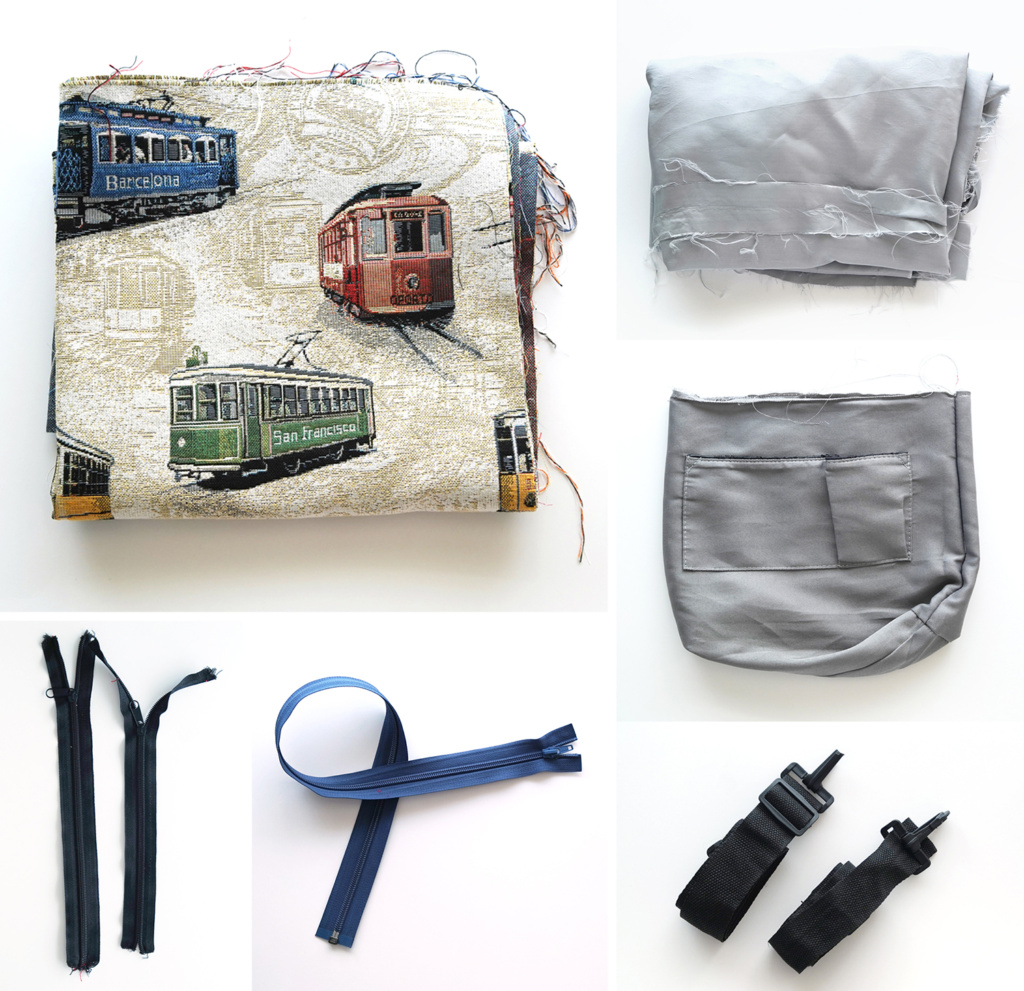 They have grey lining.