Are you looking for something special to your wedding? Look at these head pieces. They are handmade unique pieces. You'll love them.

For further details, email us.
Let's take a look on our designs.
The first two are very versatile ribbons to adorn your hair. They will look great on you, no matter if you wear your hair up or down. They have been crocheted with cream cotton yarn, because not all brides choose white and we know it. They've got some pearl beads on them.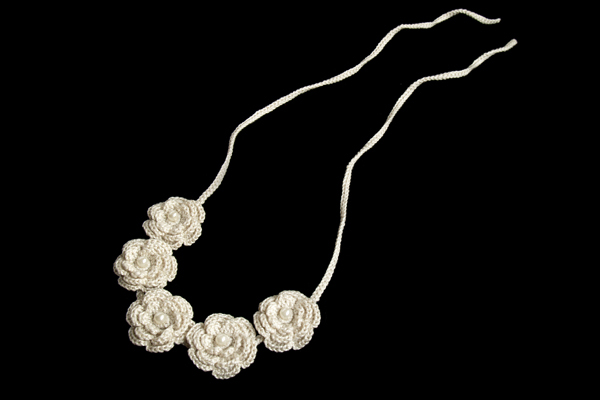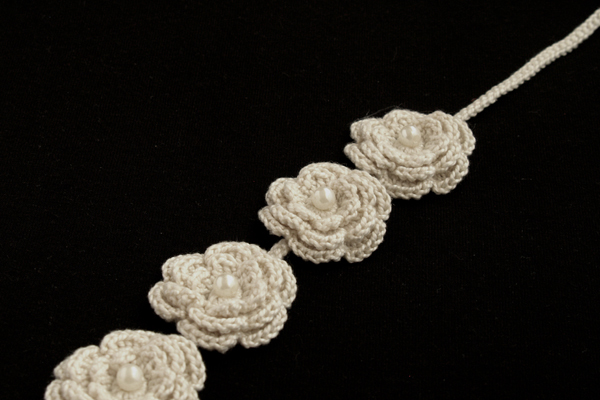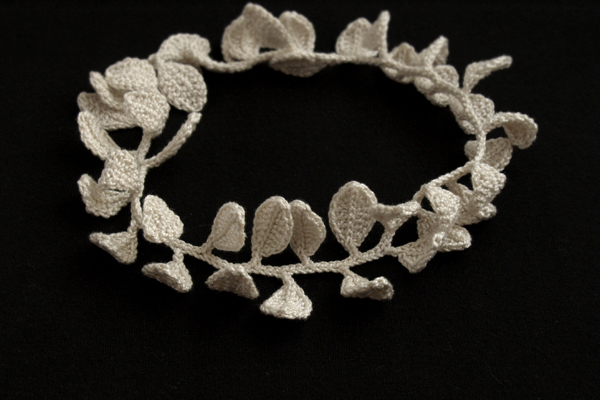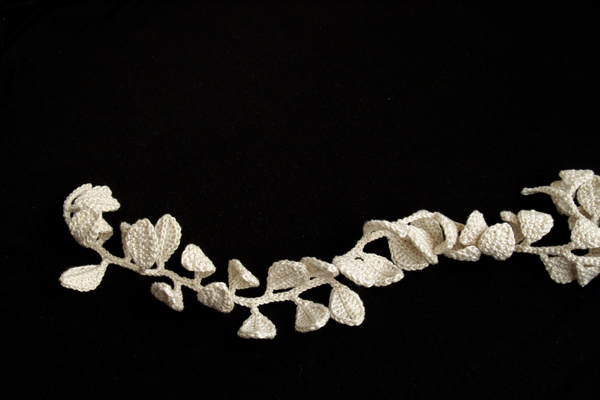 This headdress has been specially designed for a side braid hairstyle or a beautiful bun. It has been crocheted with white cotton yarn, and embelished with sparkly beads.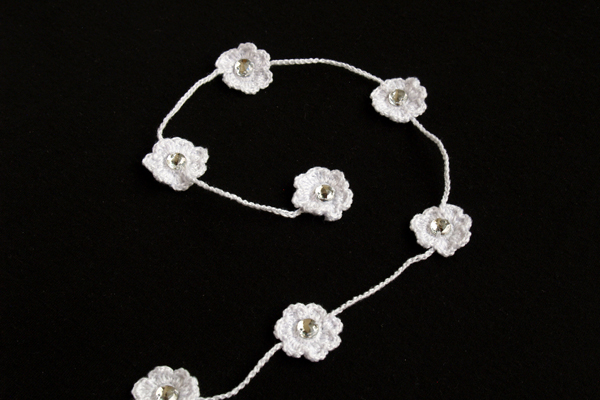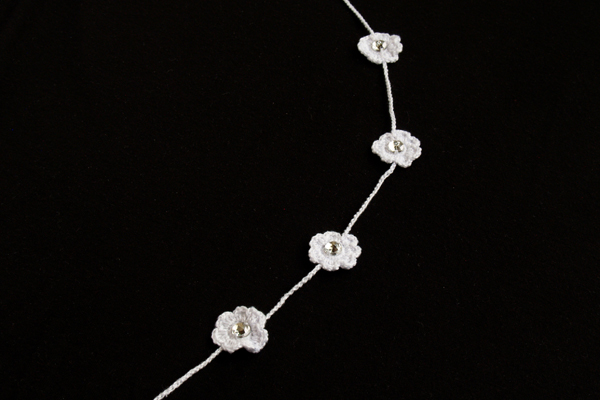 Ahora mostramos una peineta para ponérsela en un recogido (o semirecogido) de lado. Tiene dos rositas azules que te darán suerte (es el "algo azul" que te faltaba).
Está hecha con tela sintética y adornada con cinta de raso y abalorios blancos.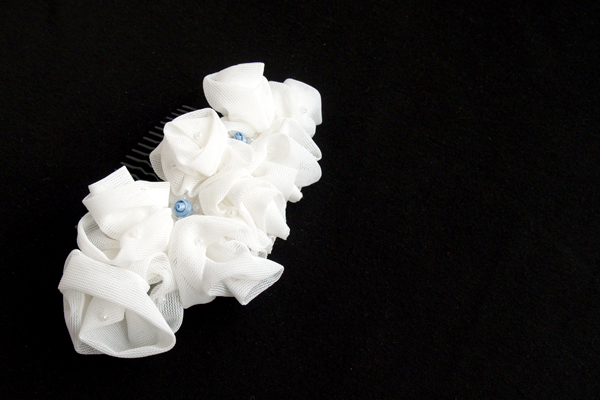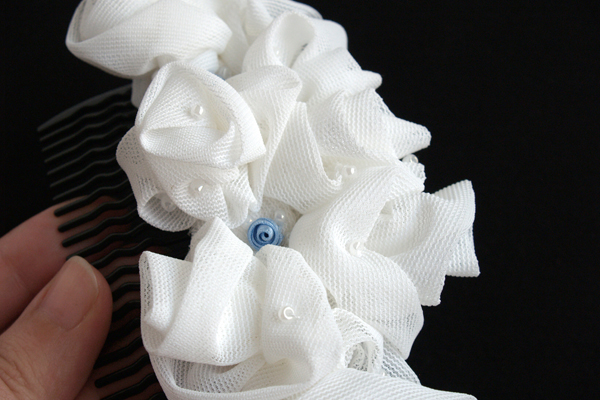 An easy to wear headband with 7 flowers. It's made of cotton yarn, decorated with pearl beads.
Tip: También puede servir para una niña de comunión.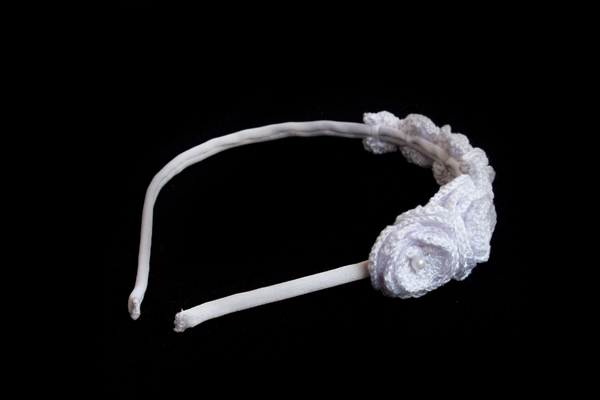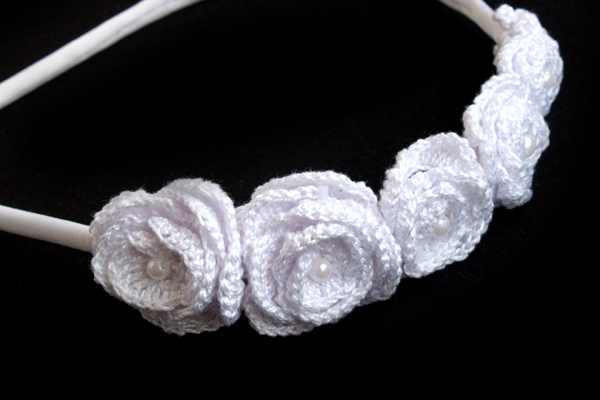 Otra peineta, en este caso llena de espirales de ganchillo en perlé de algodón.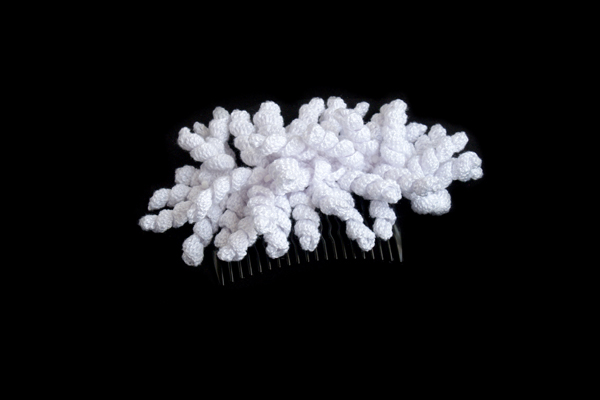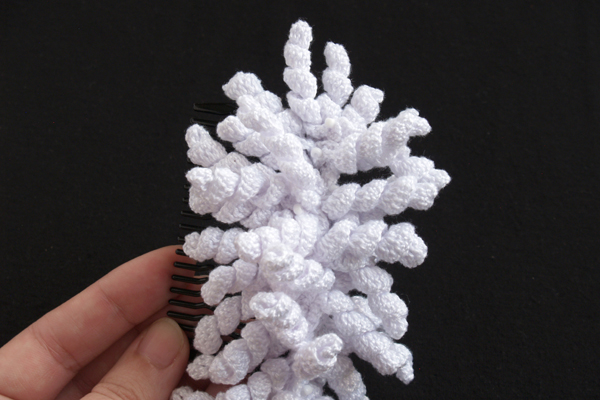 Si tu vestido lleva algún adorno en tono plata combinará estupendamente con este tocado articulable.
Está realizada a ganchillo con perlé de algodón e hilo sintético plateado.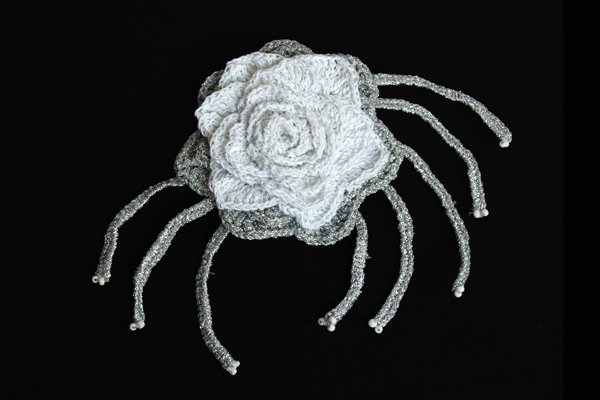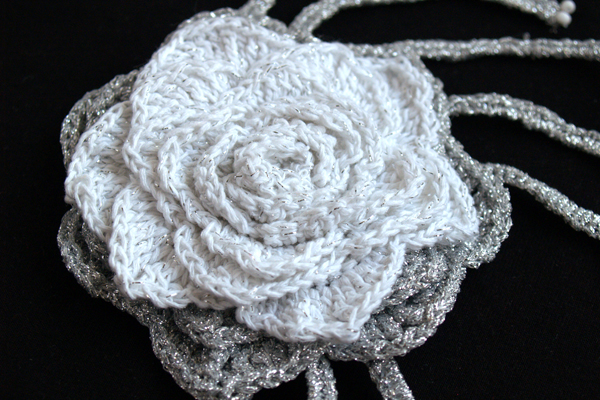 Y para las amantes de lo sencillo pero romántico, un juego de cinco mariposas con el cuerpecito en azul para que te den suerte en ese día. Realizadas en raso blanco con abalorios azules y blancos.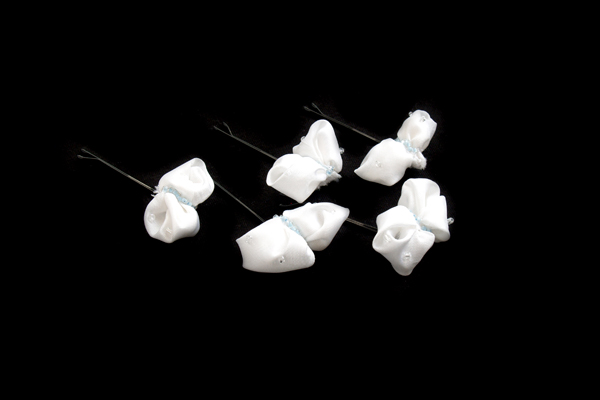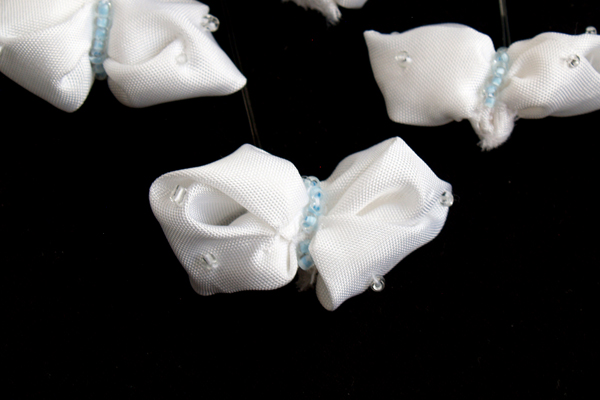 Para cualquier consulta o sugerencia mándanos un mensaje desde aquí.