Did you think that only purses and decorative table clothes could be crocheted?
Even if you are not an expert, you can crochet almost anything with only a little imagination and some spacial vision.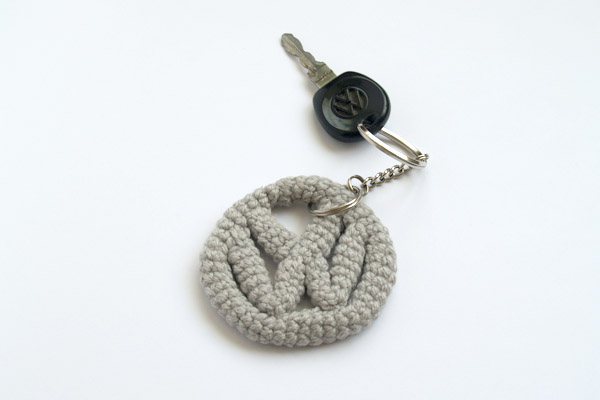 In this case, I hand-crocheted some tube to create a circle, a V and a W. Then I sewed them together and… there my new key ring appears! As you may guess, I own a Volkswagen.