Silayaya loves fashion, which is why we decided to make our own crochet versions of classique handbags.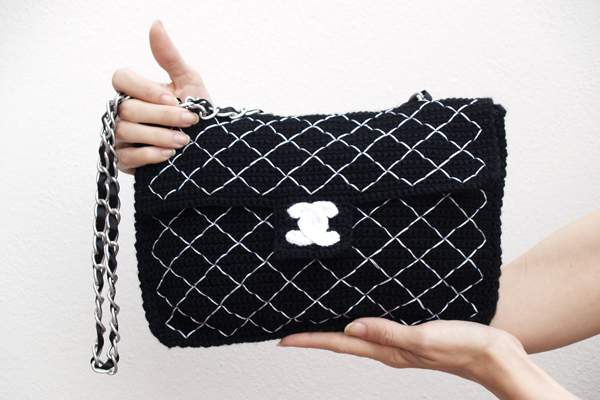 You surely know our versions of Birkin (Hermes) y and Kelly (Hermes). Chanel has been stated as the ultimate luxury brand for fashion accessories, which is why we decided to crochet a classique Chanel handbag: Chanel 2.55.
It has been crocheted with black cotton yarn, and stitched with white cotton thread. The shoulder strip (38 inches long) has been done with chain and black satin ribbon. It is 10.5 inches wide, 7.5 inches high and 1.5 inches deep. It closes with a magnetic clasp.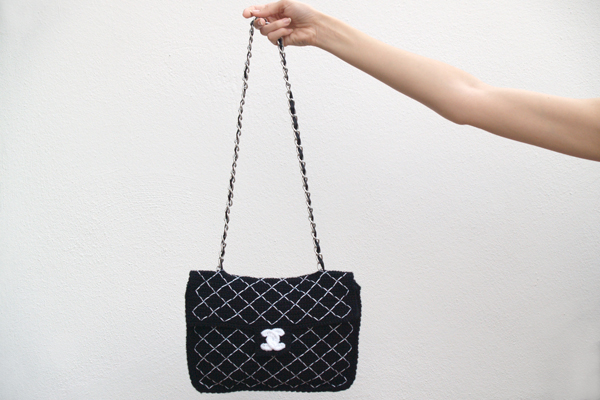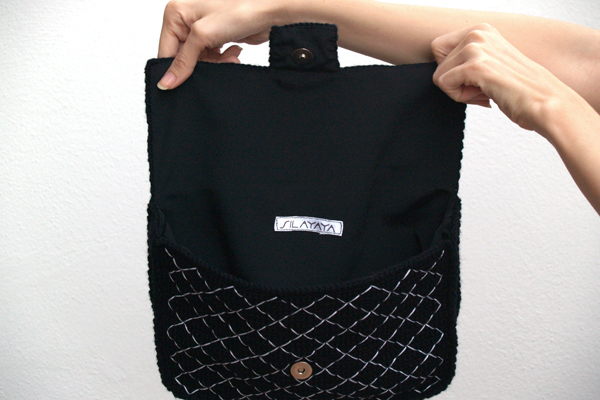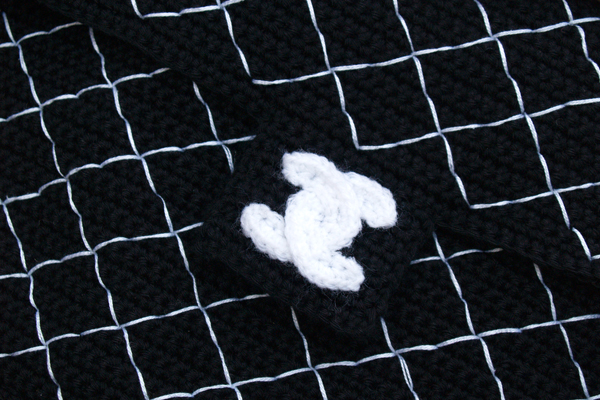 I may not be a true Chanel but, just as the original thing, it took 18 hours work and it is totally handmade. How much you like it?