"Vamos subiendo la cuesta que arriba mi calle se vistió de fiesta." (Lyrics from a Serrat's song).
We read a Serrat's song in search of inspiration so as to write this post about a collection of accessories with party flags.
***
They are perfect accessories for Summer. They are handmade crocheted using cotton yarn.
We have two versions of the necklace. The first one has eight flags in varied colors.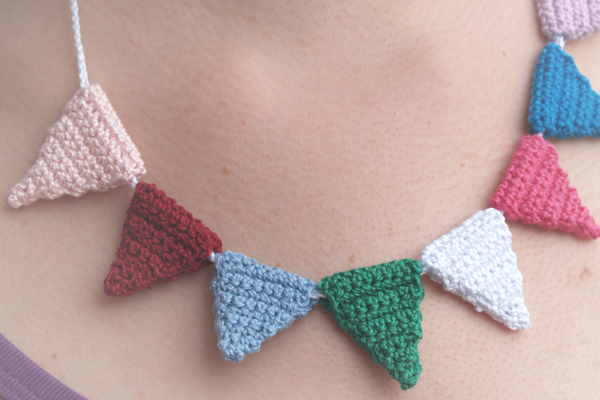 The second one has only five flags.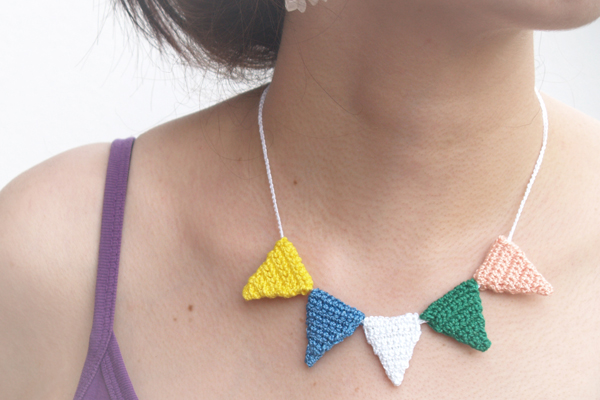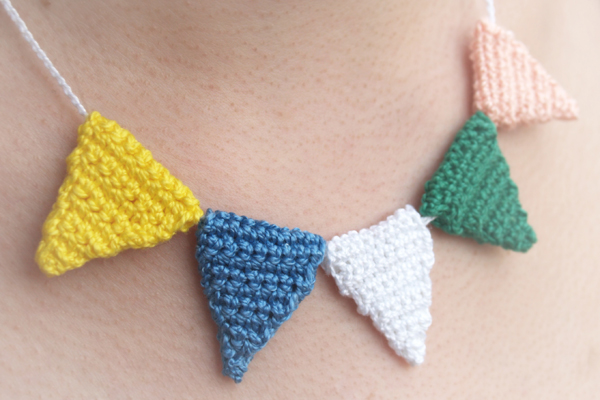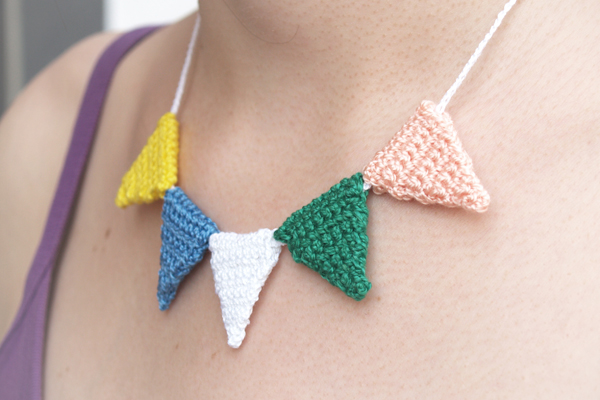 And now, look at the bracelet.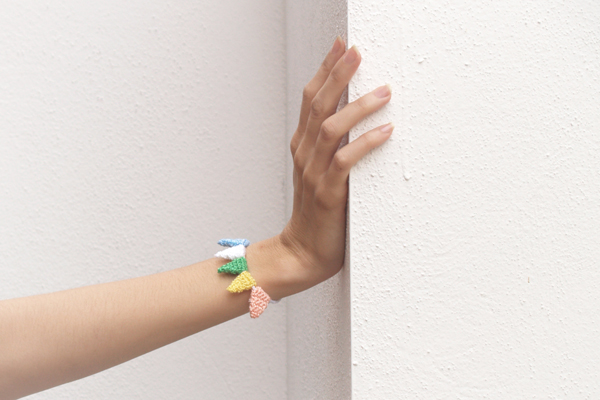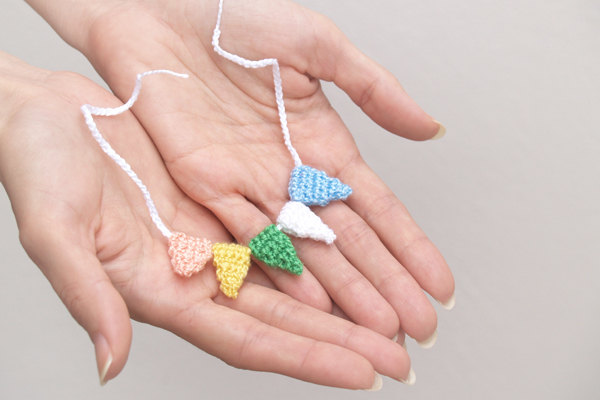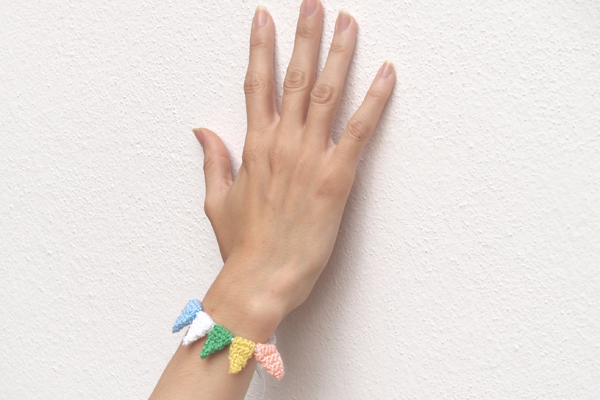 You can buy these products in our Etsy shop here.
***
Finally we want to show the lyrics of "Fiesta", Joan Manuel Serrat's song.
You can read more about this song on J.M. Serrat's official website here.
FIESTA
Gloria a Dios en las alturas,
recogieron las basuras
de mi calle, ayer a oscuras
y hoy sembrada de bombillas.
Y colgaron de un cordel
de esquina a esquina un cartel
y banderas de papel
verdes, rojas y amarillas.
Y al darles el sol la espalda
revolotean las faldas
bajo un manto de guirnaldas
para que el cielo no vea,
en la noche de San Juan,
como comparten su pan,
su mujer y su gabán, (su tortilla y su gabán)
gentes de cien mil raleas.
Apurad,
que ahí os espero si queréis venir,
pues cae la noche y ya se van
nuestras miserias a dormir.
Vamos subiendo la cuesta,
que arriba mi calle
se vistió de fiesta.
Y hoy el noble y el villano,
el prohombre y el gusano
bailan y se dan la mano
sin importarles la facha.
Juntos los encuentra el sol
a la sombra de un farol,
empapados en alcohol,
magreando a una muchacha. (abrazando a una muchacha)
Y con la resaca a cuestas
vuelve el pobre a su pobreza,
vuelve el rico a su riqueza
y el señor cura a sus misas.
Se despertó el bien y el mal,
la zorra pobre al portal, (la pobre vuelve al portal)
la zorra rica al rosal (la rica vuelve al rosal)
y el avaro a las divisas.
Se acabó,
el sol nos dice que llegó el final.
Por una noche se olvidó
que cada uno es cada cual.
Vamos bajando la cuesta,
que arriba en mi calle
se acabó la fiesta.
Watch the song on Youtube here.