Wear some glamour crochet around your neck.
Once again the leaves are scattered all over the streets, and we need heavier clothes as we leave home in the morning…
This inspires Silayaya to create nice warm yarn accesories such as this bufanda, the first of a series that we will present in some forthcoming posts. All of them are unique, totally handmade, warm and extremely flattering.
This scarf has been crocheted in three colors: dark brown, light brown and beige. It is rather a decorative item than a mere piece of clothing. It is very long (70 inches), so you can put it around your neck once and again. It will perfectly protect you from the cold wind.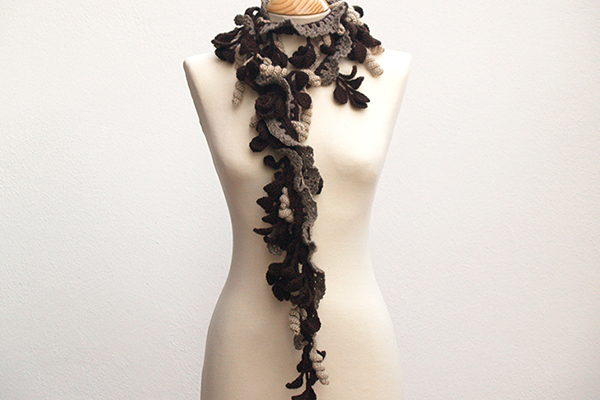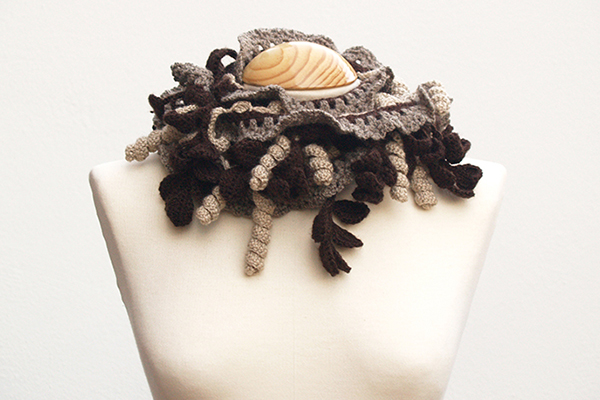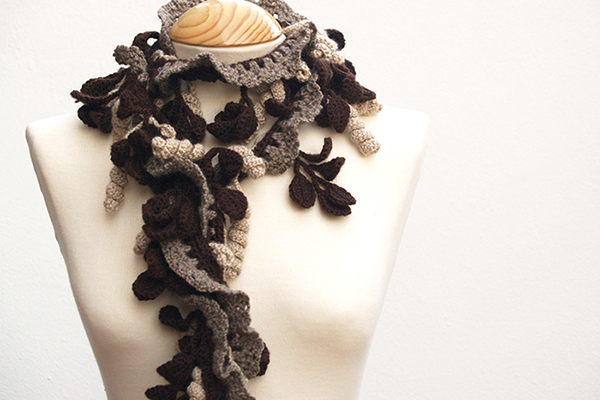 We used acrylic yarn to make it. This material is very soft and easy to maintain (you can wash it by hand or in your washing machine).
Have a look at this article on our Etsy online shop.
And if you would like to make any comments or suggestions, we´ll be delighted to listen.
We´ll be back very soon!