I probably never buy a Birkin by Hermès.
So I decided make "another one" in crochet.
Hermès hanbags are fantastic, besides, the Birkin model has a nice story.
Jane Birkin is a British actress and singer. She used to wear a straw bag where she put the books and magazines she read while she was travelling around the world. In a plane she met the president of Hermès. Birkin explained to him that it had been difficult to find a leather bag she liked and he decided to design a new model for her.
The Birkin by Hermès is one of the most popular handbags around the world. Silayaya is absolute fan of the brand, of this model and "Kelly" model too (tribute to Grace Kelly).
We believe whether Jane Birkin saw our tribute handbag, she would decide to crochet aside from reading in her trips.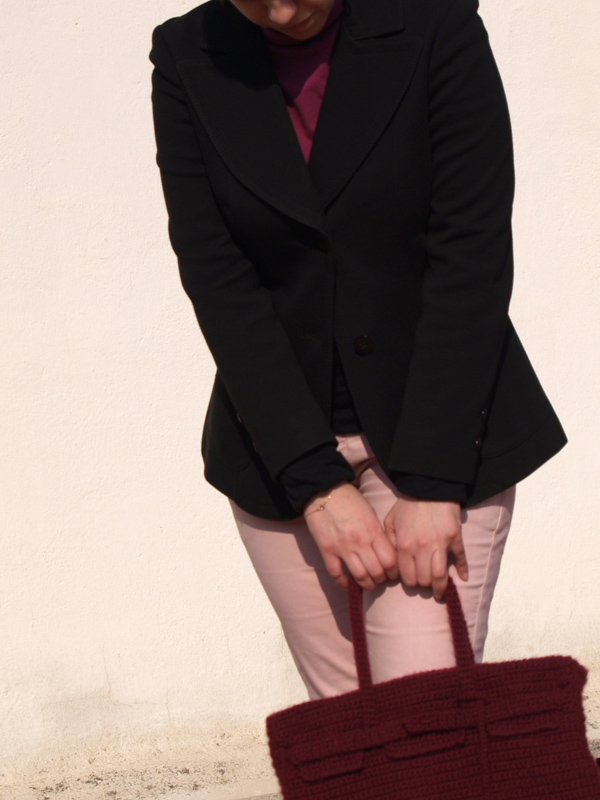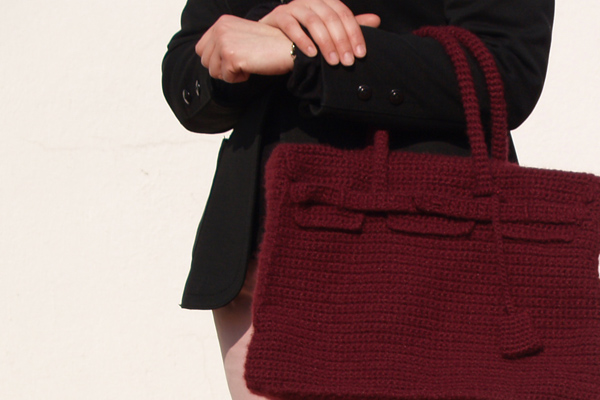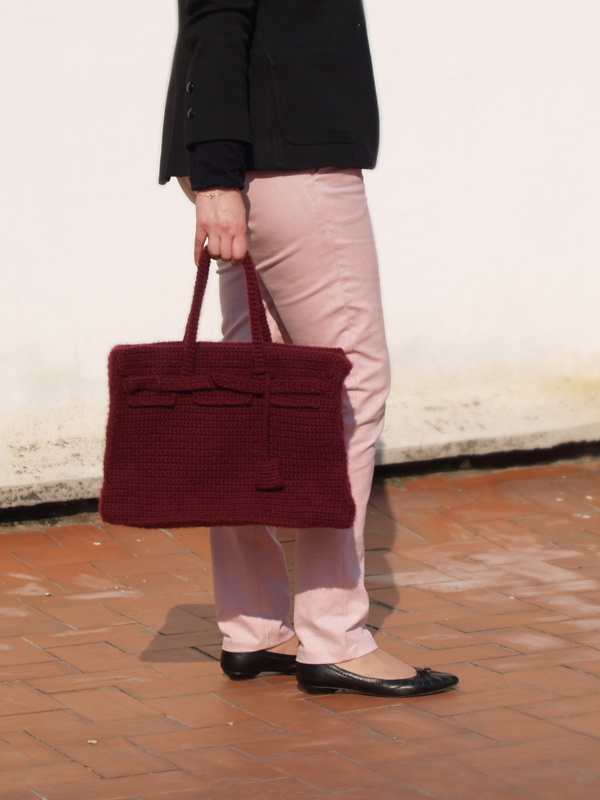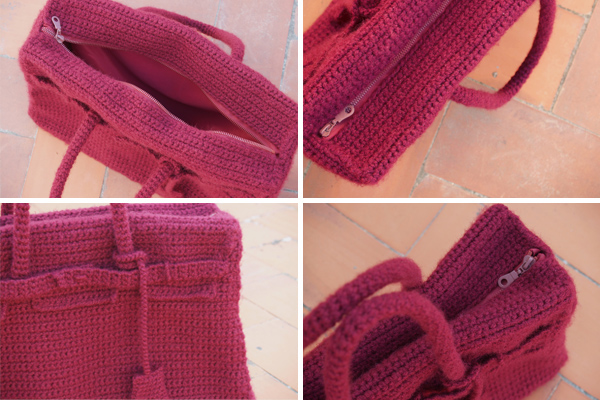 And now the credits:
Old trousers of Bershka, customized by me (they were bell pants).
Turtle neck of Primark.
Old shoes of Sissei.
Vintage jacket, well, it was my mother's. :)
Crochet Birkin bag by Silayaya, on sale on Etsy.
Do you like our little tribute to Hermes using crochet?