Have a look at this great raffle!
You can win one of our lovely products thanks to Spanish Craft Revolution  (SCR).
It is a beautiful pink and white scarf, crocheted with synthetic yarn. Just as all our products, it is handmade. It measures about 6ft long and 3 inches wide. Being so long, you can wear it in many different ways.
You can get this unique piece totally free! All you have to do is visit the SCR blog here and follow the instructions given there.
You will be asked to visit SILAYAYA's online shop here, get back to the SCR blog and leave a comment telling us your name or nickname, your email address and your favourite product. Be fast and do it this week, before 23:59 of nov 11st 2011 (a magic day! ;-)). We will publish the winner next monday. We will contact him/her and send the scarf with no costs at all.
By the way, boys, this is a good opportunity for you too. Don´t miss out on it! This beautiful scarf would be a perfect Christmass present for your mum, girlfriend, sister… ho, ho, ho!
Good luck!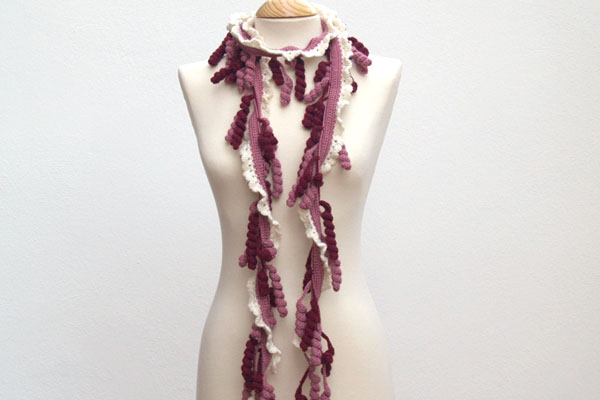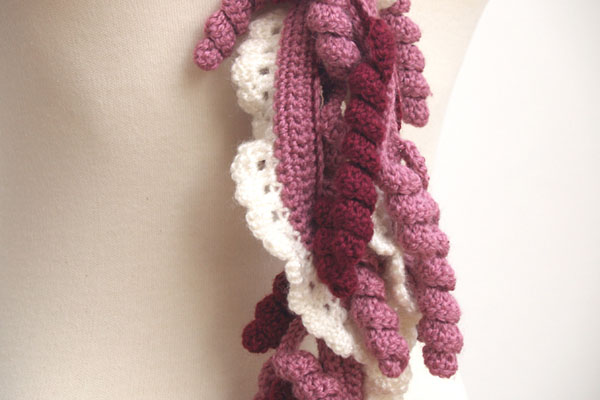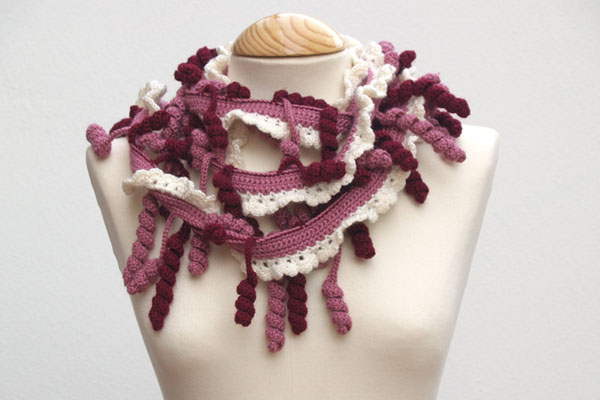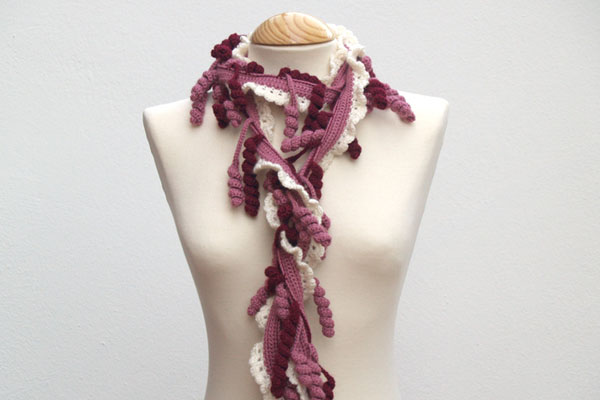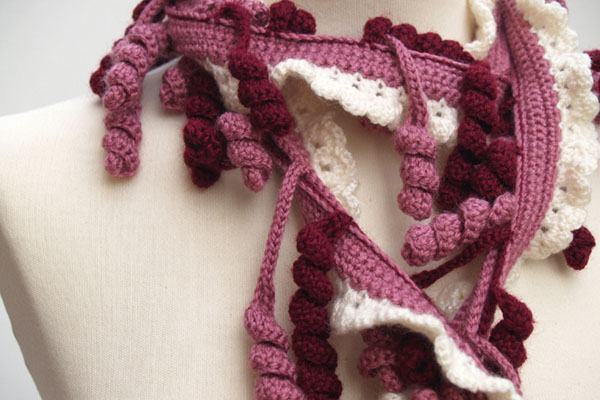 TIP: Isasaweis teaches how wear scarves (only in Spanish), you can watch the video here.