A few weeks ago we presented to you a type of accessory called neckwarmer.
You can remember it here.
Anyway… We have made a smaller product and now it has some flowers. Here, it is more important to adorn than to warm your throat. In this case, should we talk about a neckadorner?
This is a handmade unique piece, crocheted using greyish green.
It's a neckadorner made by acrylic yarn. The measurements are 6,2 inches long and 1,8 inches wide, the crocheted part and 33 inches long, the whole satin ribbon.
You can wear it over a sweater or with a turtleneck too. It'll match with dark colors: marine blue, black, or maroon and next to soft colors like rose or grey.
Go shopping here and it'll be yours.
Or you can ask for it throught our contact form.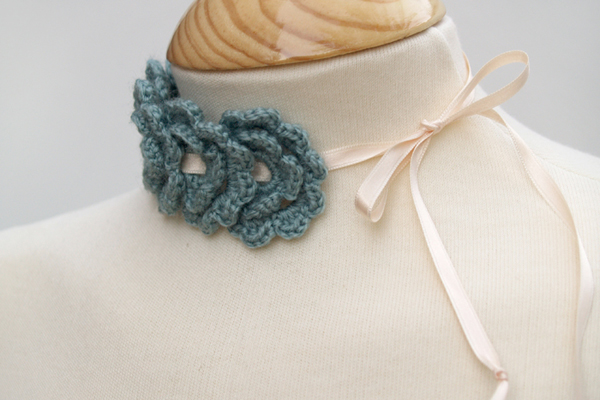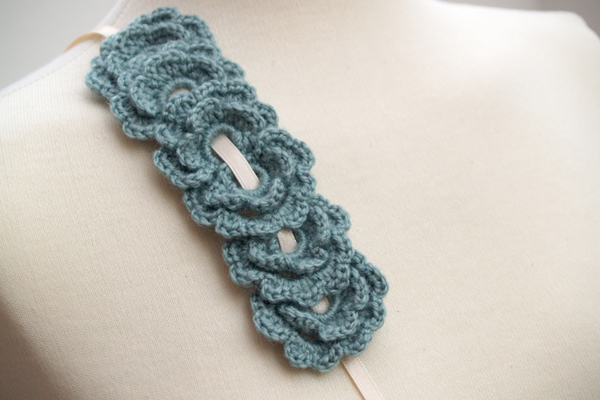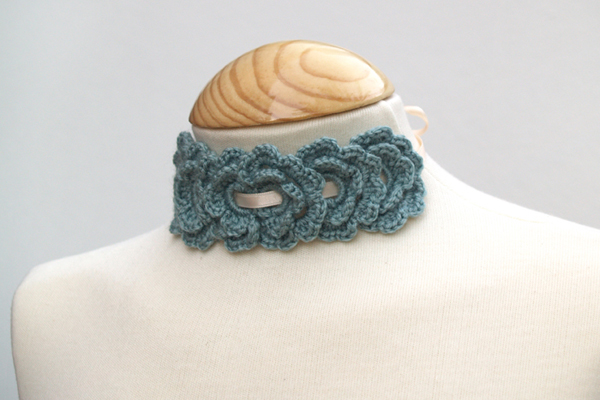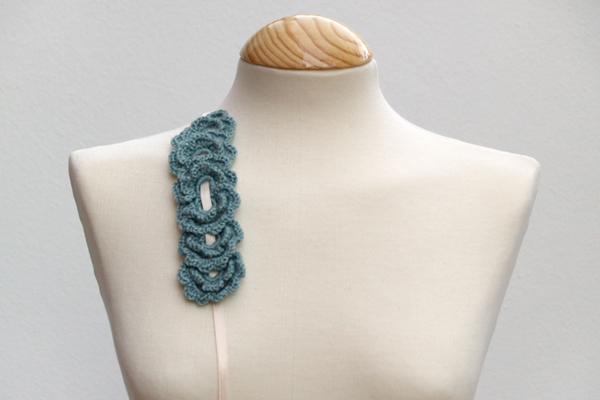 Enjoy!
And get one pair of crocheted earrings totally free with your purchase. Choose your earrings here.