Look how you can wear a Crochet Chanel by Silayaya.
Some weeks ago we talked about our last challenge, crocheting the gorgeous Chanel 2.55. Remember it here.
And now we want to show you the shoes match with them. Because these bags are crocheted using cotton 100%, they are perfect to use them in Summer.
***
First idea, wearing a dark ping Crochet Chanel by Silayaya with silver flip-flops.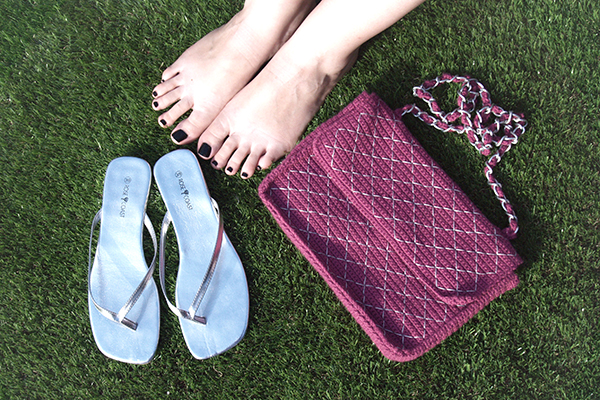 Maybe you prefer high heeled shoes. Here you have another possibility in white color.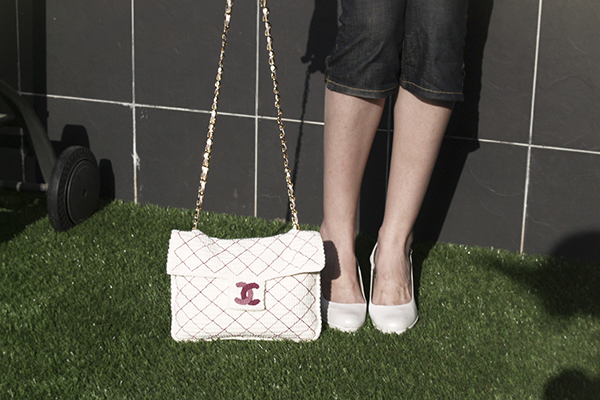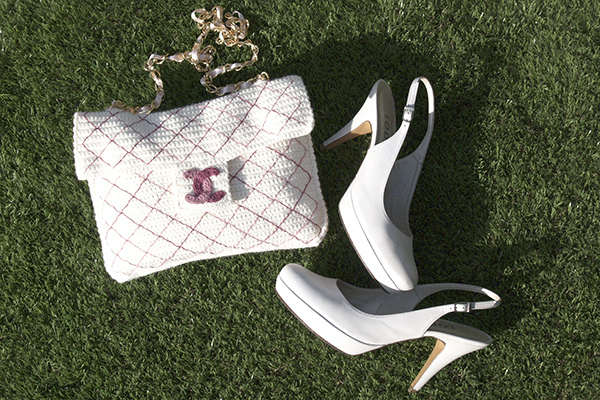 And finally, for the most hippies a new Ying Yang bag. We have combined with black sandals.
This messenger can be a clutch too.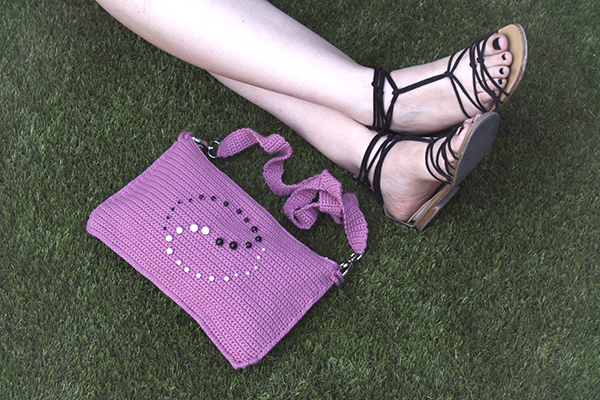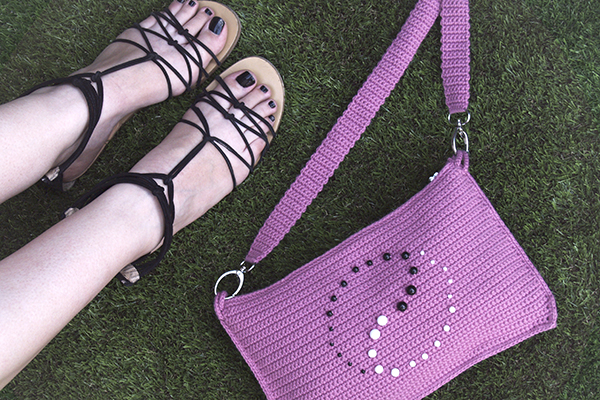 ***
Dark pink Crochet Chanel bag by Silayaya on sale
on Etsy
Silver flip flops by Rose Coast (old)
White Crochet Chanel bag by Silayaya on sale
on Etsy
High heeled shoes by Lodi (old)
Ying-Yang bag by Silayaya
very soon on Artesanio and Etsy (for more information ask us here)
***
¿Te ha gustado nuestras propuestas? ¿Cómo combinarías tú estos bolsos?