It isn't a extrange wild flower…
It's a brooch.
You are seeing a totally trendy accessorie.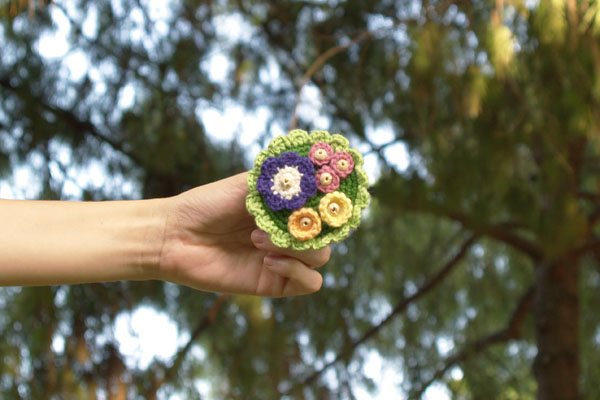 Here you have an idea to use it.
We wanted to alter a bit serious jacket. What do you think about the transform? Now it's funnier, isn't it?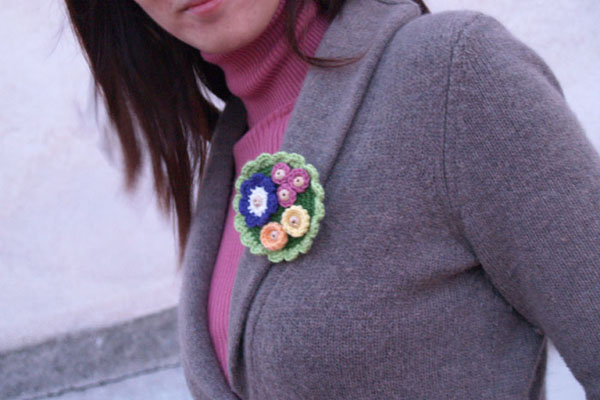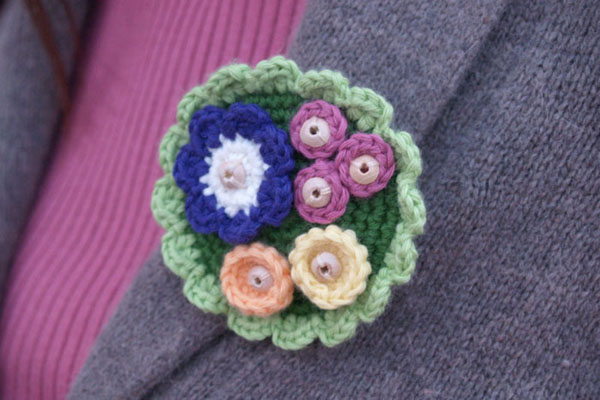 The pin is made of colorful cotton yarn and wooden buttons.
You can see the safe lock in the photos. You won't loose it.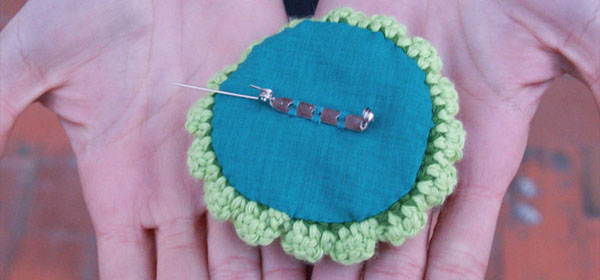 It sizes about 3 inches in diameter.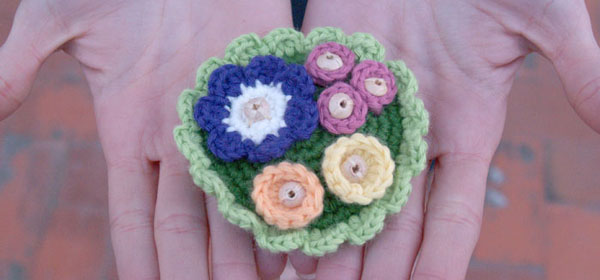 We sold this pin on our Etsy online shop. You can order other one here.