A genetical research about crochet.
You asked us for doing crocheted cars some time ago. We made two models.
We made this one in blue cotton yarn. This kind of material allow us working in small sizes but colors are soft and light.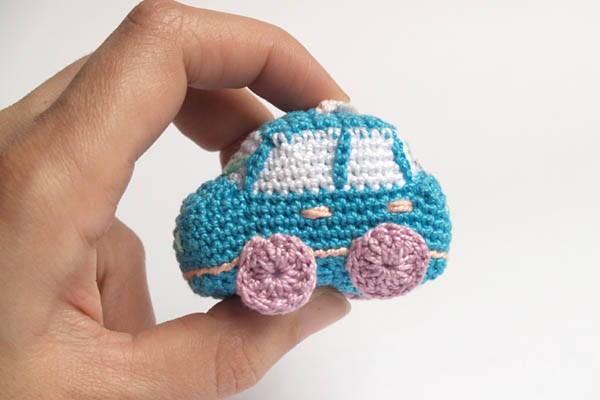 And this one made with acrylic yarn.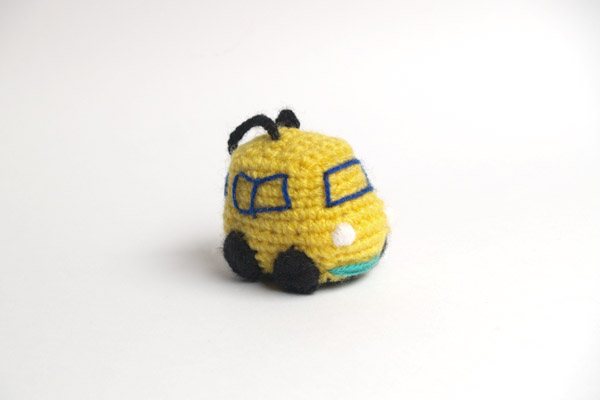 We decided make an hybrid mixing elements of each model.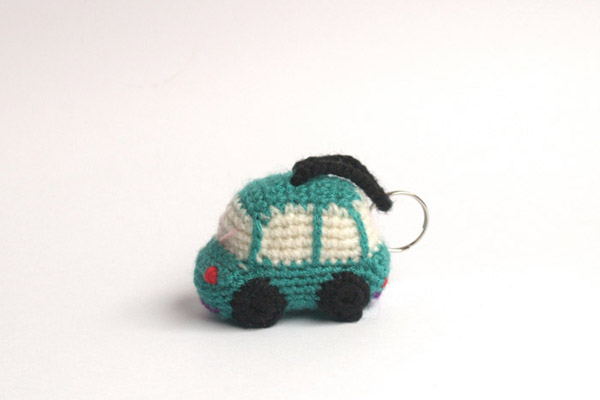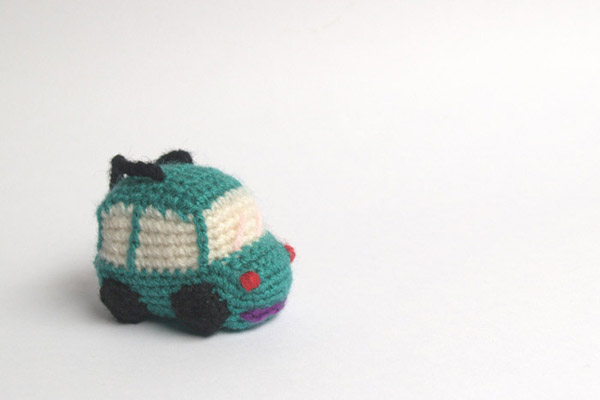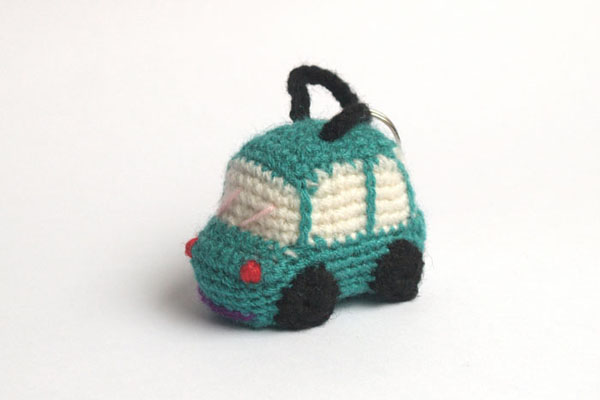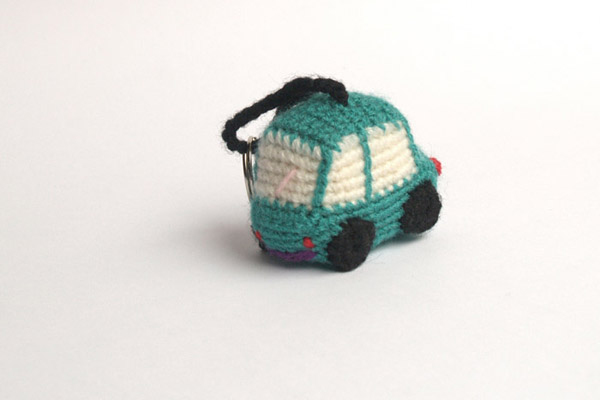 If you want to get this hybric car (keychain) follow this link.
If you prefer the blue car (in cotton yarn) you can purchase it here.
The yellow car was sold on the online shop, but I can do another if you want to.
We can make it to order too. Please fill in the contact form or write an e-mail to: info@silayaya.com. You'll have to choose a color and a model: cotton yarn, acrylic yarn (classic model) o hybrid.
And thank you to Irune for give us an idea in order to mix 'the genetics of Crochet'.