Coco Chanel knew it, black and white never fail.
Here you have an example: a hand-crocheted purse using white raffia and sewed with black satin ribbon.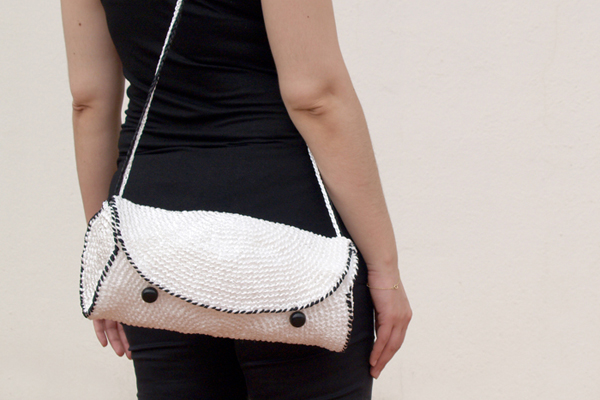 This is the first product of Summer 2011 materials.
Remember it's an unique piece. There isn't other like this one.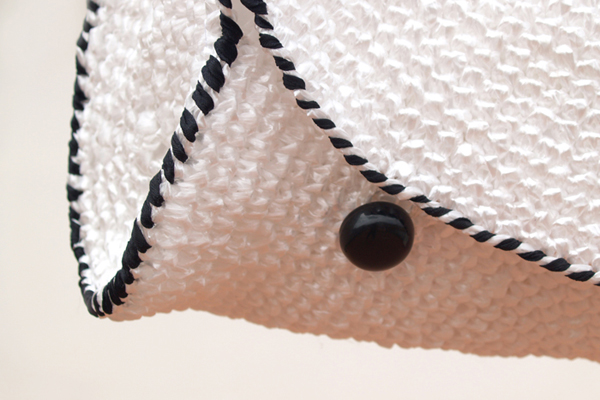 It has a white lining and closes with two black buttons.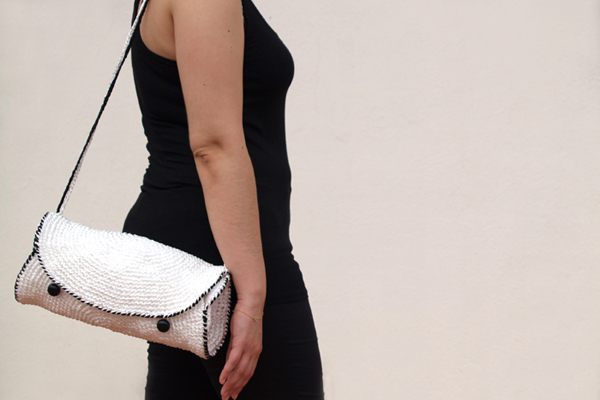 The measurements are 14 x 7 inches approximately.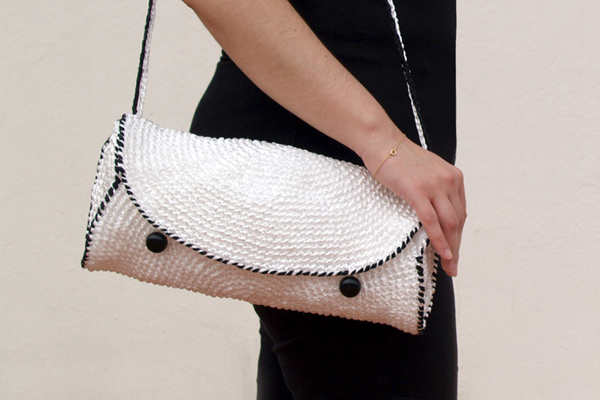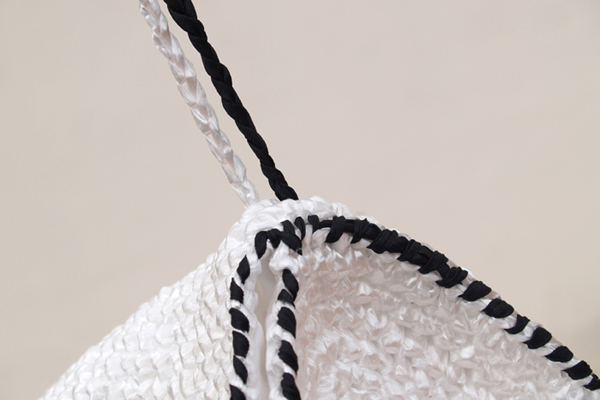 Buy this unique purse on Etsy:
http://www.etsy.com/listing/78693065/white-and-black-raffia-purse-with-two