Hairdos are totally trendy. If you have been in a wedding you'll know it.
You must decore your head with flowers, brooches, headbands, etc.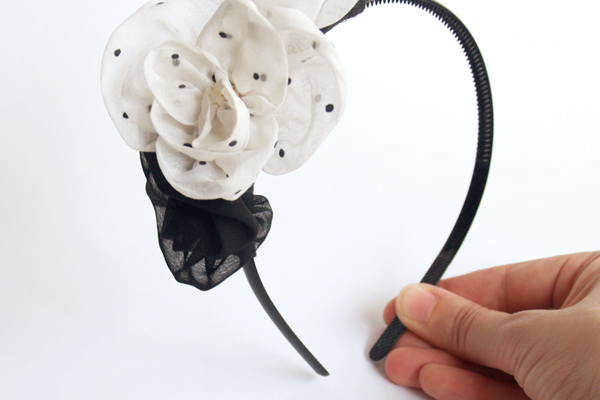 We are showing you this handmade headband. It's a unique piece, as almost all Silayaya makes.
It has three flowers: white, black and white with black dots. You can wear it with a black or white dress. If you have a dotted (in black or white) dress you'll look great.
This headband will give you an incredible chic touch.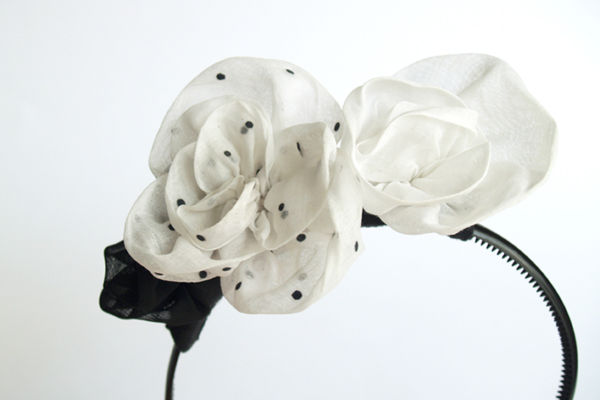 Flowers are sewn to a plastic headband. Because of that, it won't be too tight. You'll wear it really comfortable. Besides the flowers are very lightweight.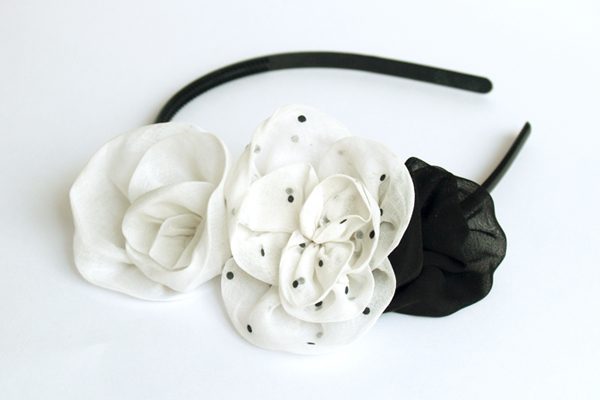 You can buy this headband online: http://www.etsy.com/listing/79454055/black-white-and-dotted-headband-three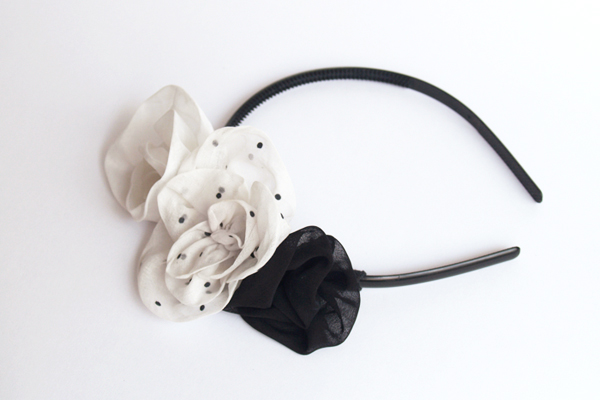 To complete your look, if you enjoy yourself wearing unique pieces, you can get this purse (it appeared in the last post on this blog. This bag and the headband match perfectly.
You can buy it here.