Here we show you a little tutorial on how to personalize some simple shoes.
Just follow these three easy steps and you will make them unique.
1: Buy a pair of simple shoes that you like. We got these from Primark (only 3 euros, wow!)
2: Get rid of the bows, cause you don't like them.
3: Crochet some nice flowers* and stitch them to the shoes.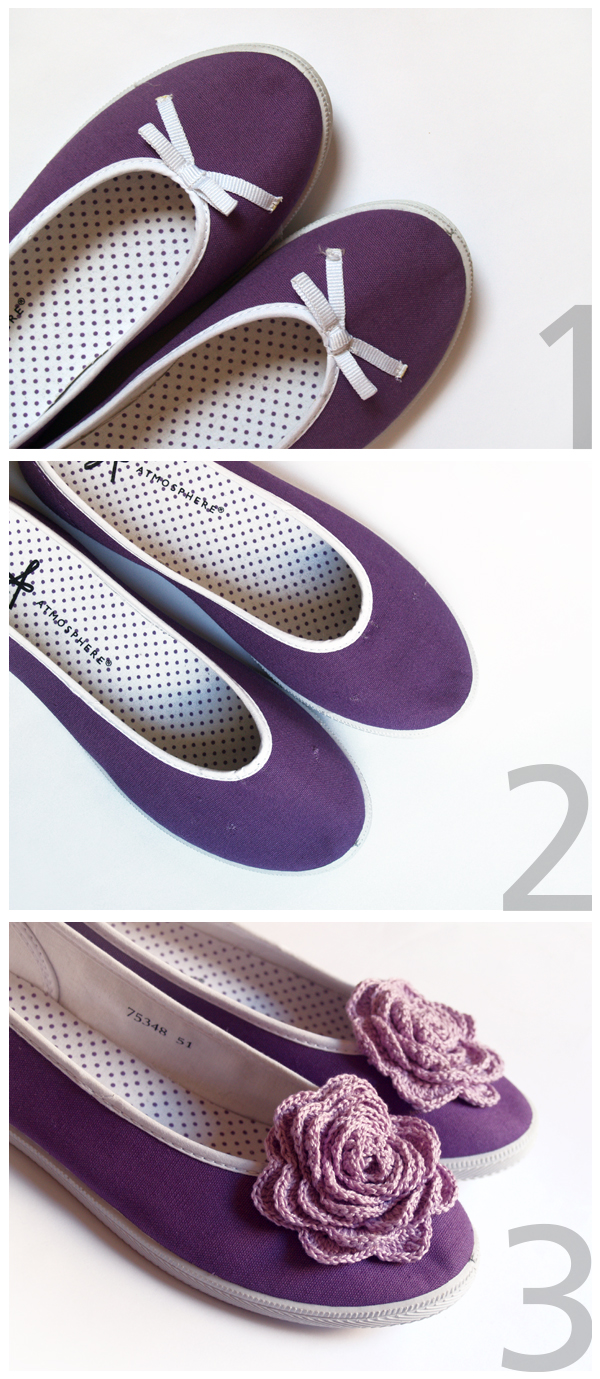 I tried this outfit to wear them for the first time.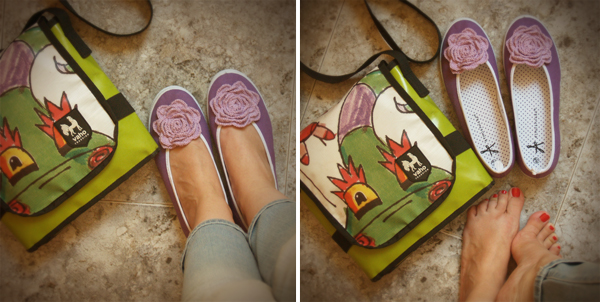 ***
Flat shoes by Primark (SS2012)
Messenger by Vaho (old)
"Capri" trousers by Lefties (SS2012)
Nail polish Essence Colour & Go (tone 92)
***
*Keep an eye on our blog, we will show you how to crochet these flowers. Learn how to make this CROCHET FLOWER here.
And now, do you want to customize your new shoes?