This is the way our products are presented.
We want to introduce you, Silayaya's packaging.
***
For big items, a label with a ribbon.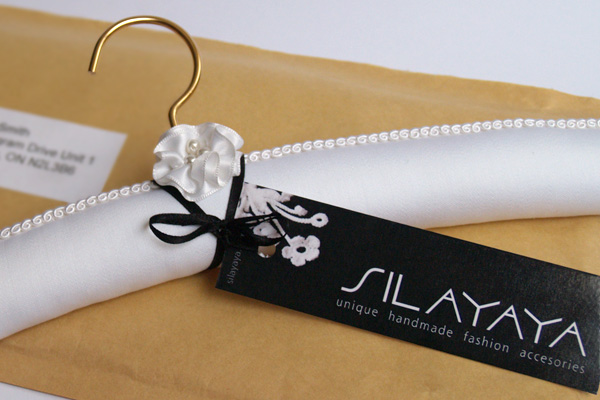 Here a label holding the handle. And a blister with the free earrings a buyer got when bought the rug-purse.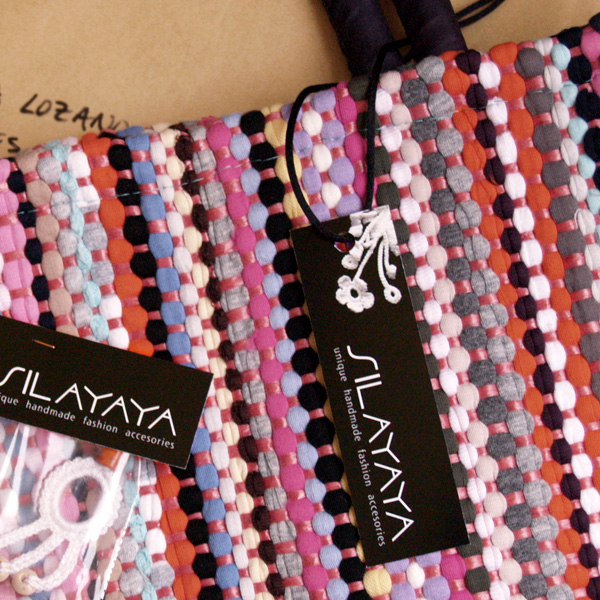 For small items, a blister with a label stapled. On the back it appears our website: www.silayaya.com.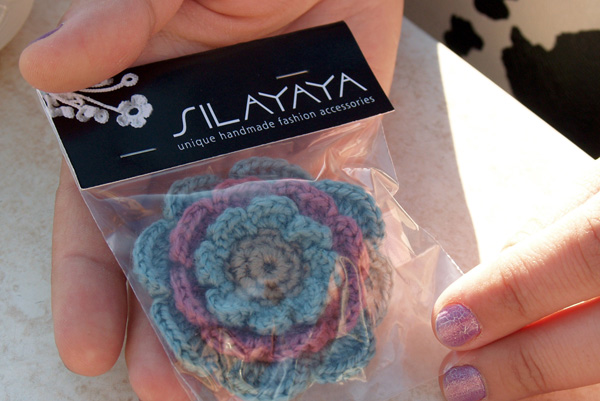 As you can see in the pictures we have our labels in Spanish and English. We think is important all people know we make UNIQUE HANDMADE FASHION ACCESSORIES.
Finally, in case you want to give away a Silayaya's, we can send the product (by mail) to your friend with our gift special packaging. You'll love it.
***
In the first picture, nails polish Sally Hansen HARD AS NAILS xtreme wear 34 SWEET
***