I found a vibrant rug in a shop and I turned it into this surprising purse.
And now I'm going to describe it.
It's a medium size bag with double handles.
It's made of knitted fabrics joined with raffia. The purse is lined with a light blue fabric and it has a long zipper for your confort. The handles are made of dark purple satin.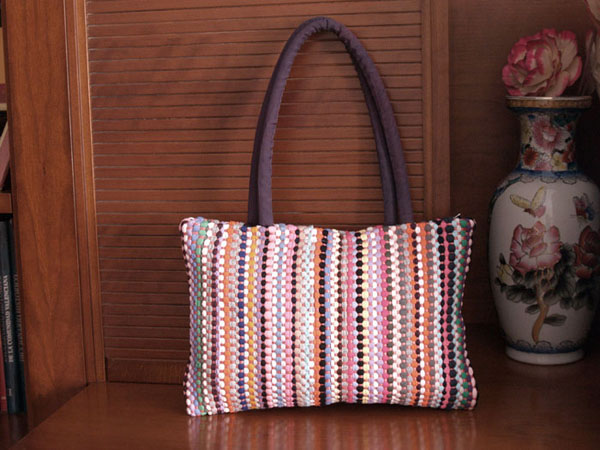 The purse measures 13 inches long and 9 inches high. The height of the handles is 9,5 inches.
You must hand wash it.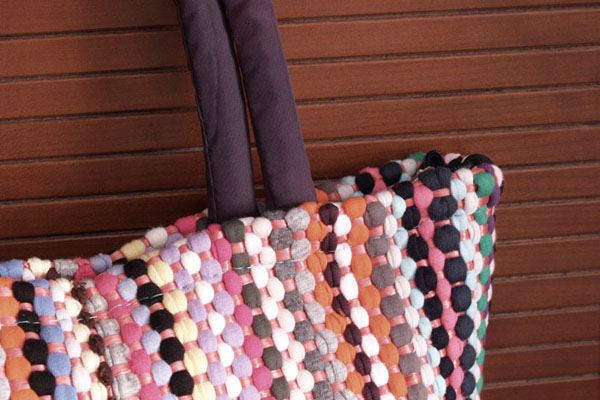 Read a post about building this purse (only is Spanish):
http://www.mariacosta.net/blog/2010/09/una-nueva-vida/

This original purse was bought on Etsy (July, the 18th):
http://www.etsy.com/listing/56230998/colorful-purse-first-it-was-an-unused