It'll look great whatever you wear. Because it is multi-color…
This multicolor crochet necklace with colorful rings is a unique piece.
It is handmade using acrylic yarn and closes with a safe lock.
It sizes 40 inches long. You can wear it as a two strand necklace.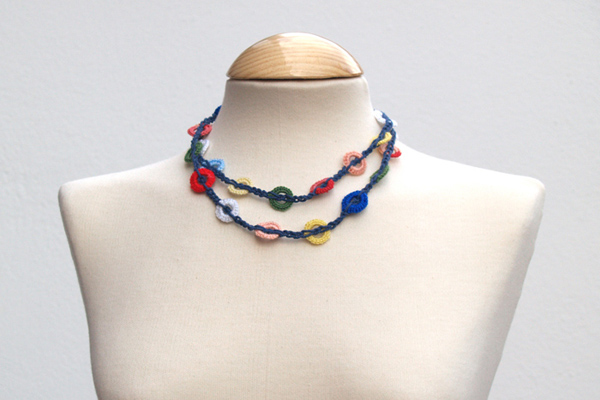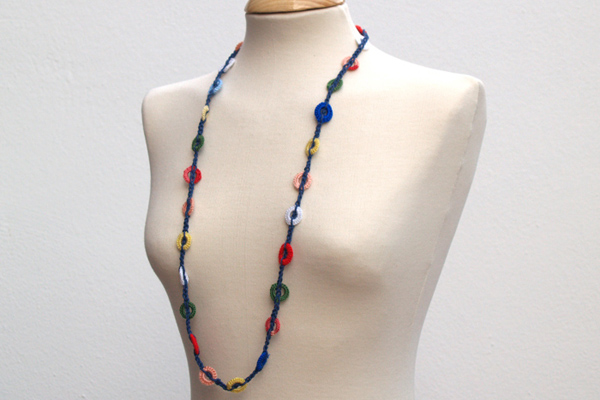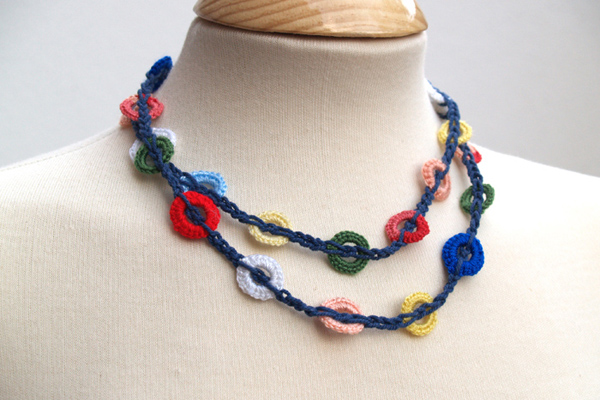 You can see the lock of the necklace below this text.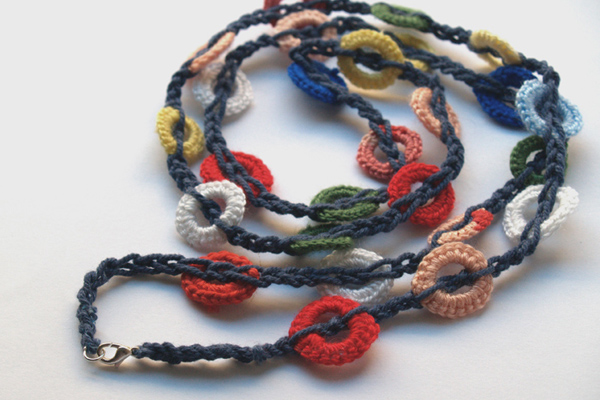 You can purchase it here, paying with Paypal.