Do you remember our olympic messenger?
We were asked to review an old messenger (remember it here) and to make some changes.
This is the final result.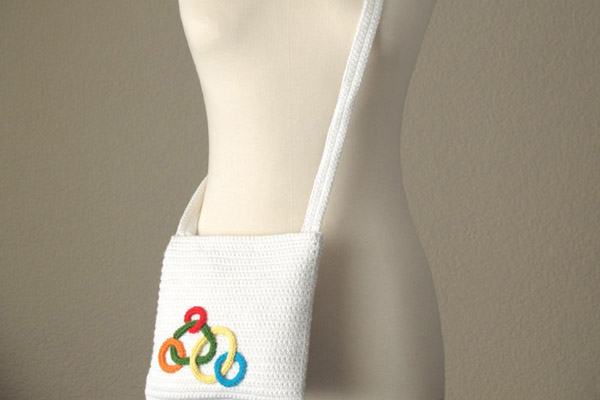 The original purse was white, we put a short strap in this case.
This purse is hand crocheted using pink cotton yarn. Then it's decorated with aplique using the same yarn in five colors.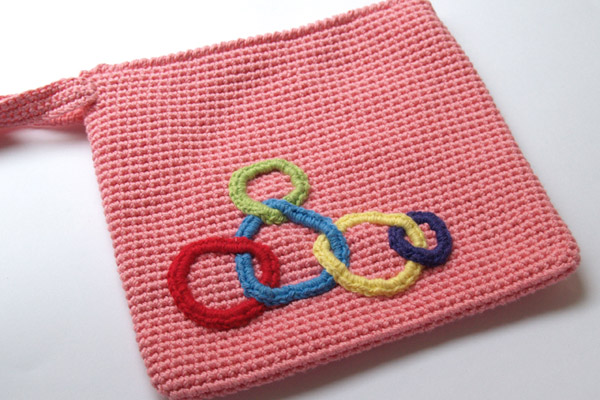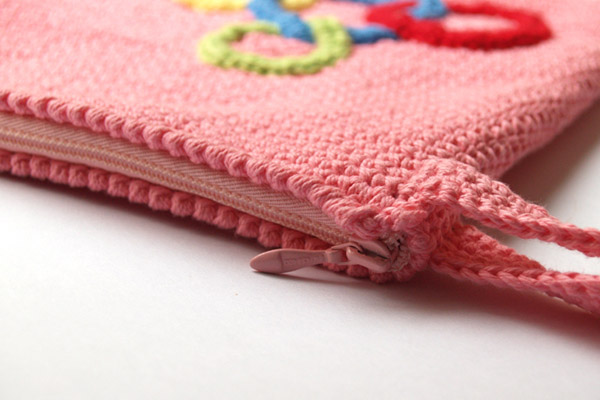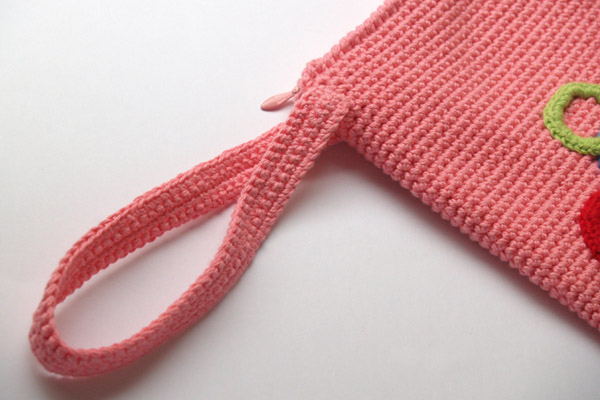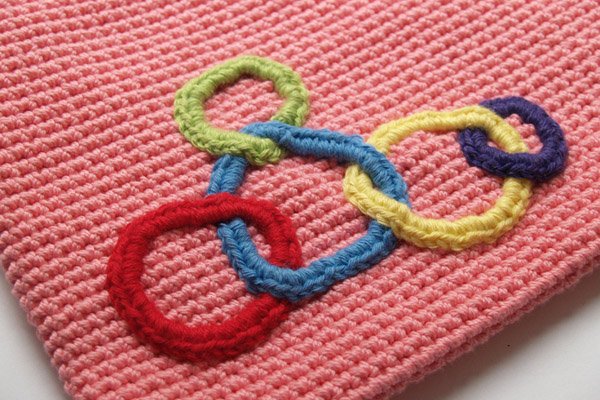 This wristlet was purchased on Etsy. Find it here.