As you know, Silayaya's girls are fans of the iconic bags of high fashion brands. One of them, the famous Hermes Birkin bag is one of the most admired, coveted and of course reinterpreted. And of course, we should crochet it in our way!

***
Crochet gives any object warmth and tenderness. So it seemed particularly interesting to our version of this luxury purse. If you follow us, you've seen some creations of this kind (remember these crochet bags: our very first Birkin and the Kelly bag), but this time we have given another interpretation. This one is smaller (base of 11 x 4.5 inches, height 7 inches) in an elegant color combination, and with a silver touch. Like all our creations, we used quality materials (cotton and synthetic yarn, Katia New Cancun), and was made taking care of every detail, with black satin lining and gray zipper.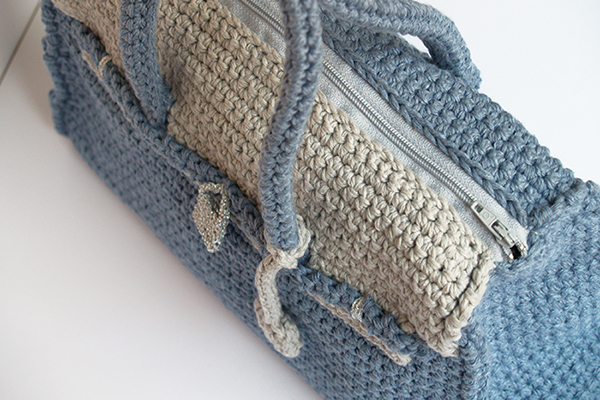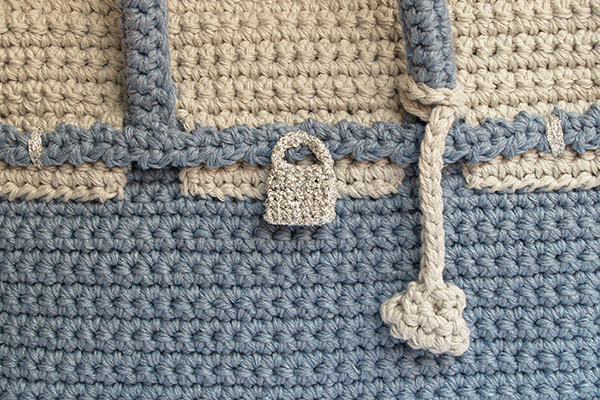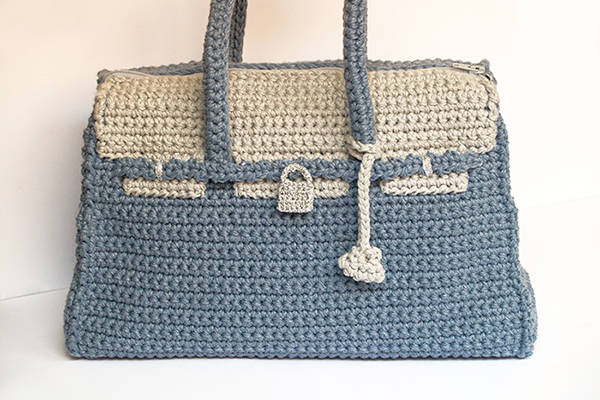 We hope you liked our new creation, and why not, got surprised. We promise to continue to do so. Follow us!
Bicolor crochet Birkin bag available on Etsy.