This one is a different spider. It has only six feet, not eight. It's crocheted using black wool. It has a foam filling and two teeth to bite you.
You can hang it using the long white thread.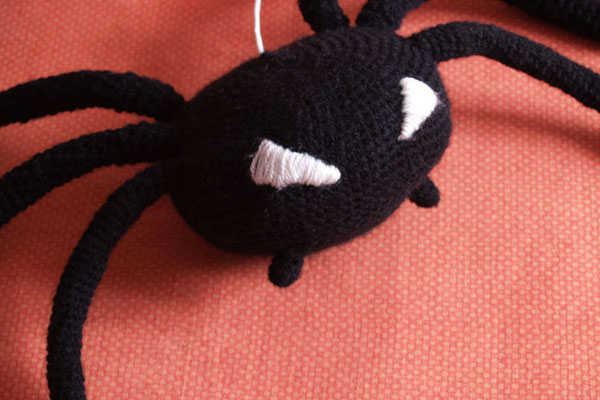 It's machine washable (cycle for delicate clothes) or you can wash it by hand too.
Its body sizes 6 x 5 x 3,5 inches, the whole long (feet) is 19 inches.
The white thread sizes 78 inches long.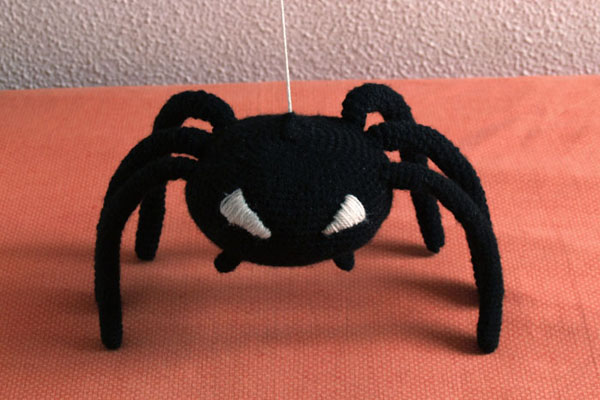 Do you like it?