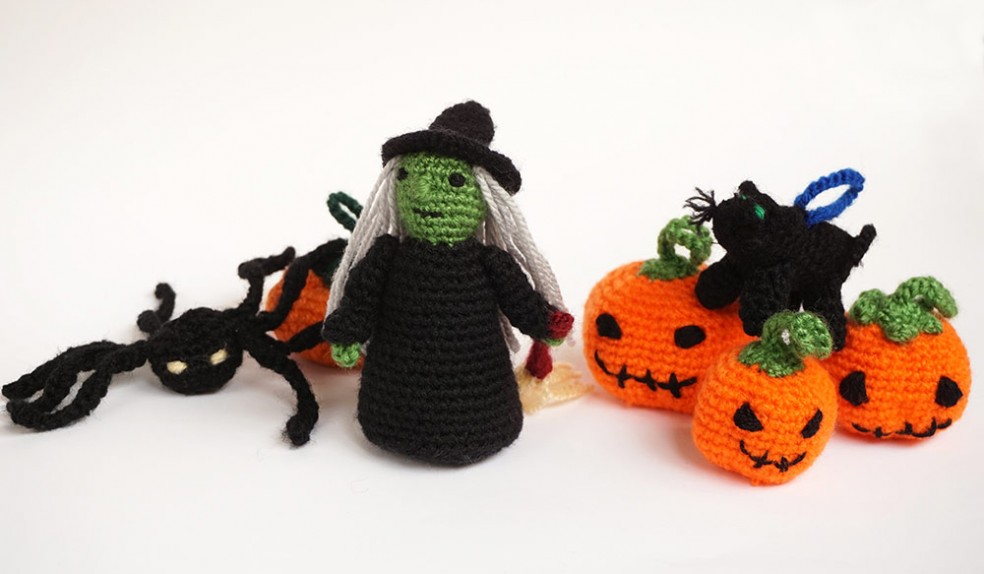 They try to be scary, but… they are so cute!
A few weeks ago a boy threw down a challenge. You can see now how it finished the story.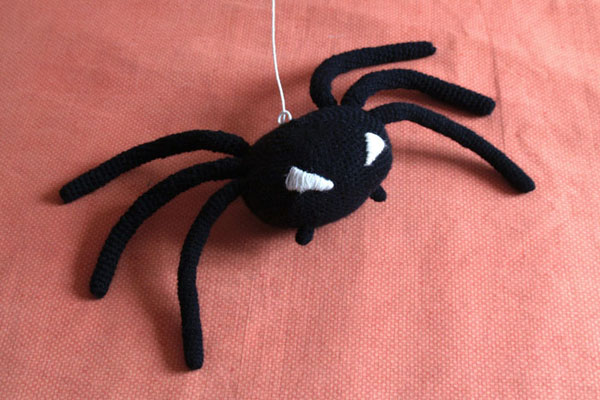 This one is a different spider. It has only six feet, not eight. It's crocheted using black wool. It has a foam filling and two teeth to bite you.