It's Summer and I don't know how to combine a pair of Shoes with my raffia Bag.
We have two ideas for you.
***
First we have this "Crochet Kelly" that previously you knew here. It's a chic and hippy bag and, for this reason, it needed some special shoes. We decided to combine with coral-sandals with polka dot fabric decorations.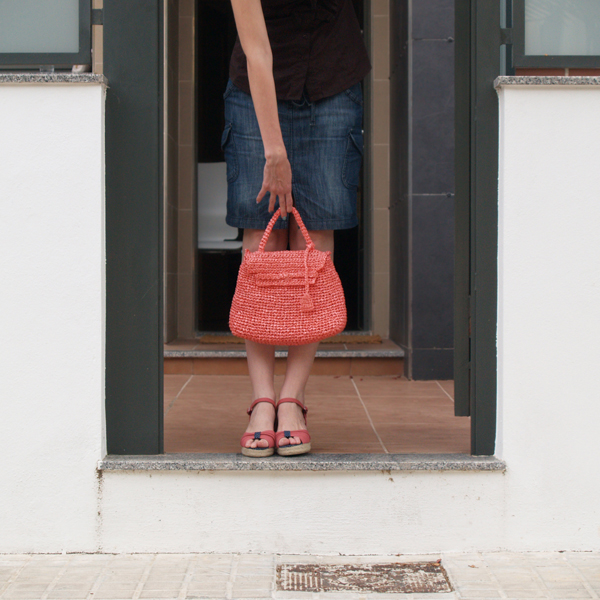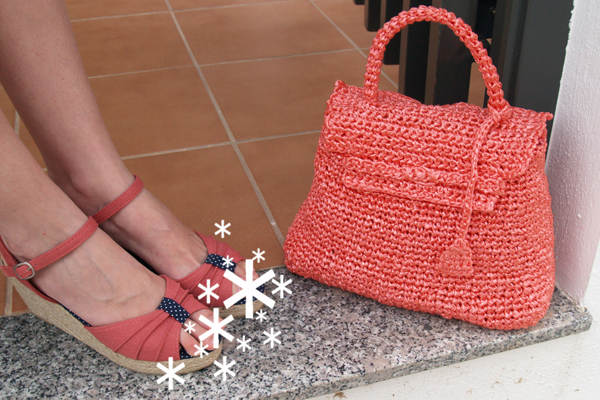 *TIP: Remind myself to do one's nails before next S+B. ;-)
***
The second one is different…
Let your feet feel free without shoes. Enjoy yourself taking a sunbath on the beach or in the swimming pool sharing your free time with your friends. As an example here you have a two-color Raffia Crochet Birkin by Silayaya.
Whatever the shoes you wear your purse will look great. However, don't forget your nails must be perfect!
Enjoy Summer!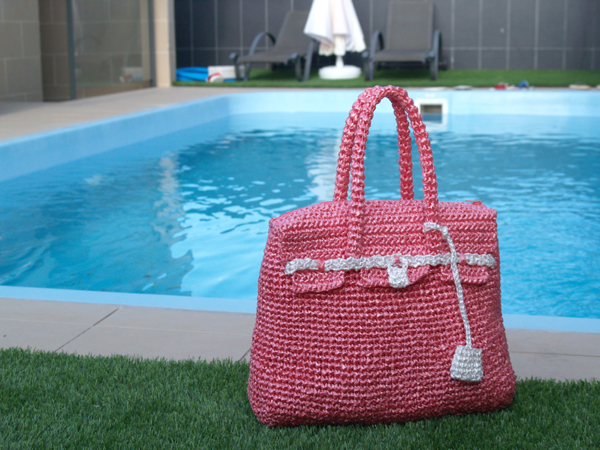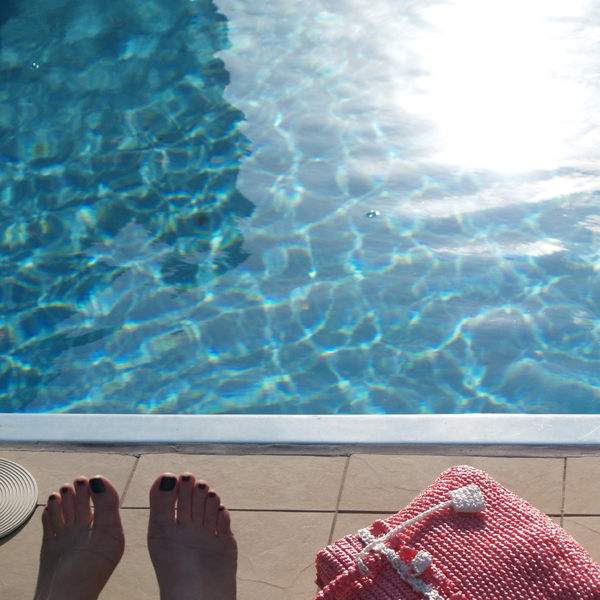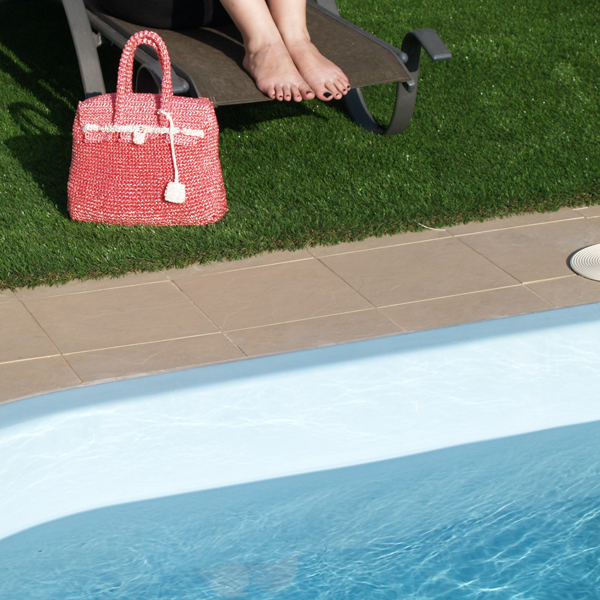 ***
Sandals from Carrefour SS2012
Crochet Kelly by Silayaya on sale on Etsy
Raffia Crochet Birkin from Silayaya's personal collection
(to ask for more information about this purse, please contact with us
***