We offer you more ideas to combine Silayaya's accessories. Today with a retro touch. Do you want to see it?

A 70's shooting and two new crochet handbags.
Here you have a handmade messenger. It has been crocheted using purple, lavender and white cotton yarn.
It sizes 11 inches high and 10 1/2 wide, it's lined with beige fabric and it has two long straps (15 inches).
You can wear it with jeans, with white garments…, it's perfect for all days. We thought it would look great with casual sandals. These ones are by Camper.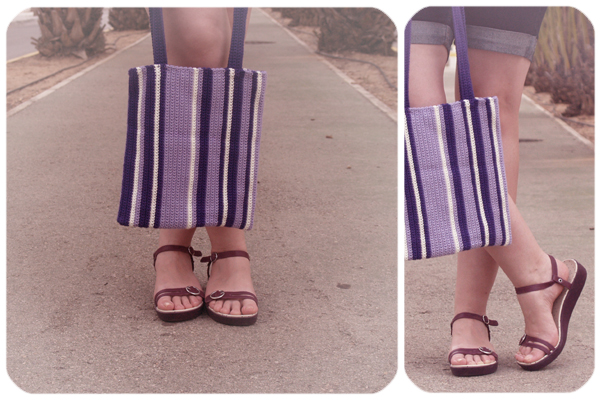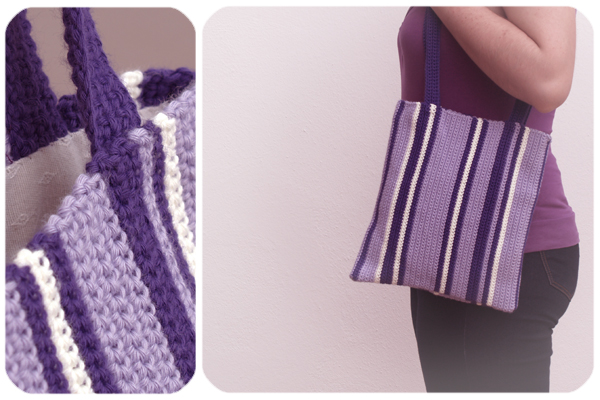 Purple messenger by Silayaya
Short by Mango (old)
Purple T-shirt by New Yorker (old)
Sandals by Camper (old)
***
The second bag is a Summer raffia clutch.
It will be perfect when you go out in Summer. The keys, your mobile phone and a few coins and the best atmosphere spending the evening with friends.
It is handmade using white raffia, with black decorations. It closes with a zipper. The measurements are 7 1/2 x 5 inches, the strap is 6 inches long.
We decide to combine this crochet clutch with roman black sandals.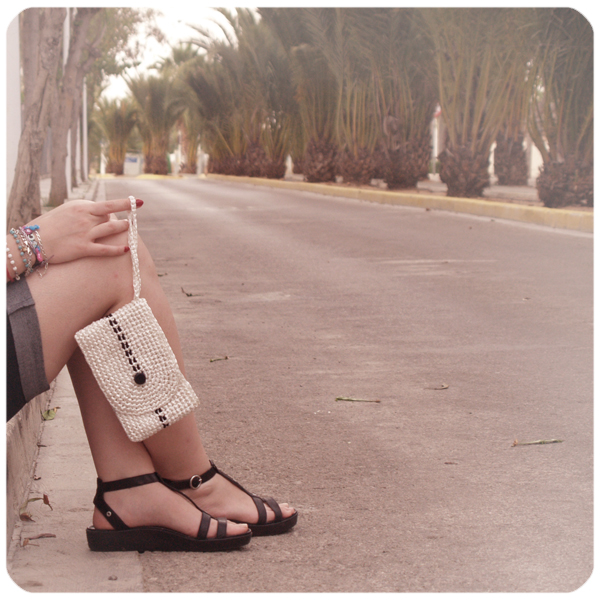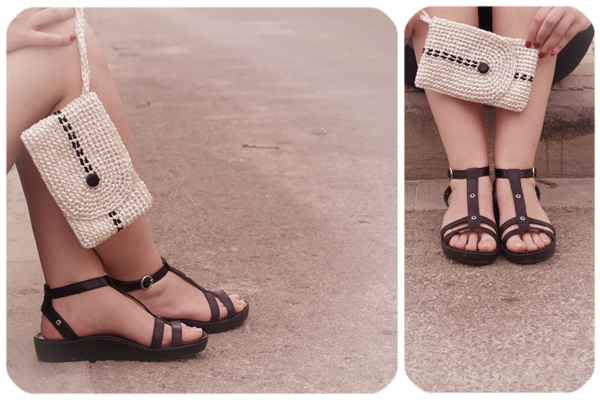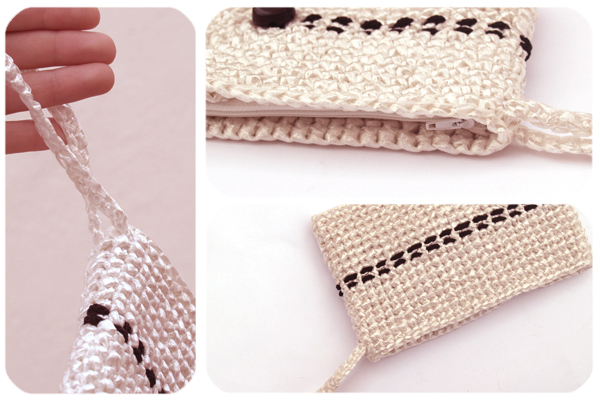 White and black clutch by Silayaya
Sandals by Camper (old)
***
We hope you like them..
This Summer get a retro touch.