We thought about Olimpic Games when we were making this messenger purse.
Enjoy its different olimpic rings in red, green, blue, yellow and orange.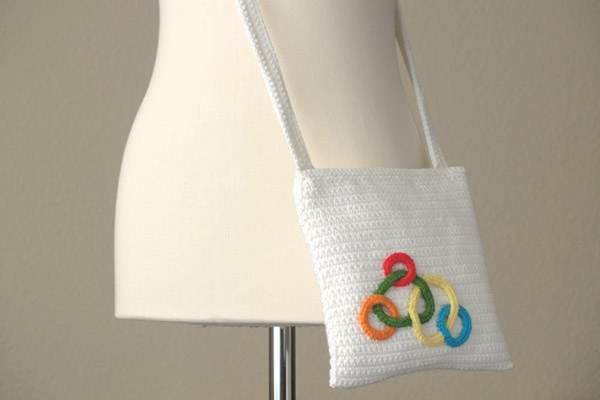 This purse is hand crocheted using white cotton yarn. Then it's decorated with aplique using the same yarn in five colors.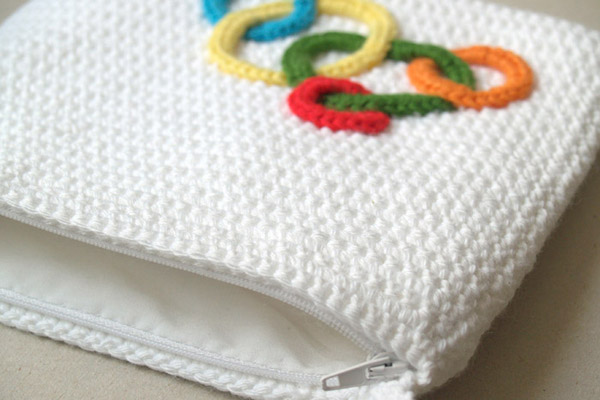 It's lined with white fabric, and it closes with a white zipper too. You can put all you want in it: it sizes 7,5 x 7 inches and 28 inches is the height of the handle.