Silayaya is taking part in the Advent calendar competition by Byoutifulyou.com



***
For this special occasion we gave away one of our luxury bags. We hope you like it!
HO HO HO! Merry Xmas!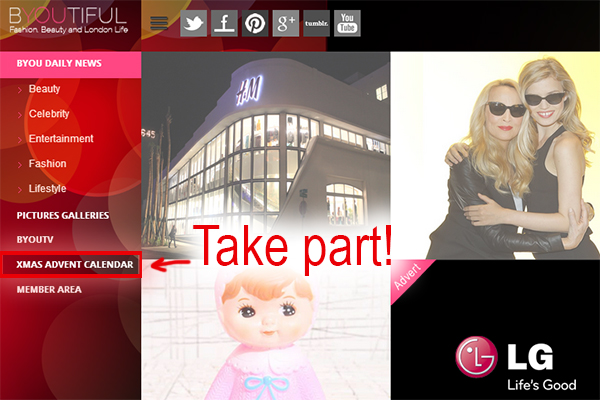 The competition to get our bag started on the 6th but there is many more one per day! If you just register you will see the great prizes you can get and will be able to participate in all competitions.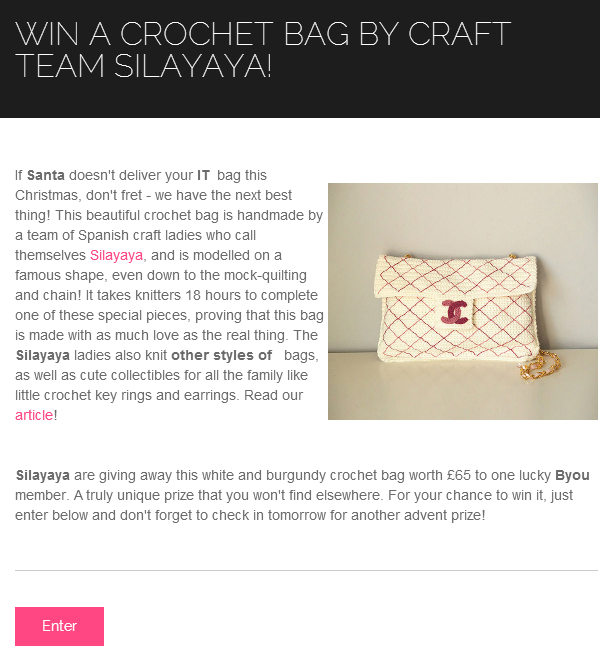 Go to
www.byoutifulyou.com
and take part!
Best of luck!