We haven't really counted them, but it's a good number, don't you think?

Anyway, we want to introduce this original scarf full of yarn rings. A perfect accessory for handmade lovers.
It's crocheted using autumn colors: dark and light brown, green and white of cotton yarn. In the following pictures you can see different ways of wearing it.
It's a unique piece and, of course, handmade.
It sizes 172 cm long. Also a good number, why not?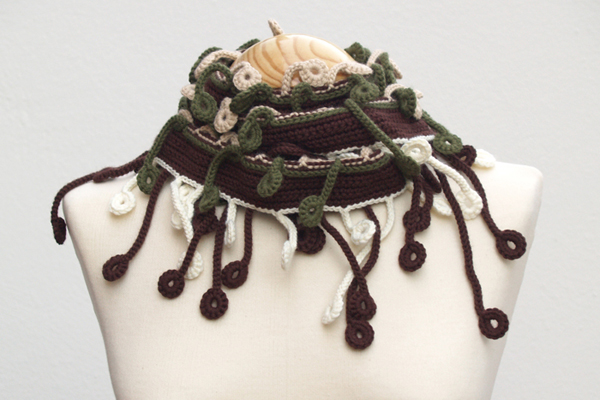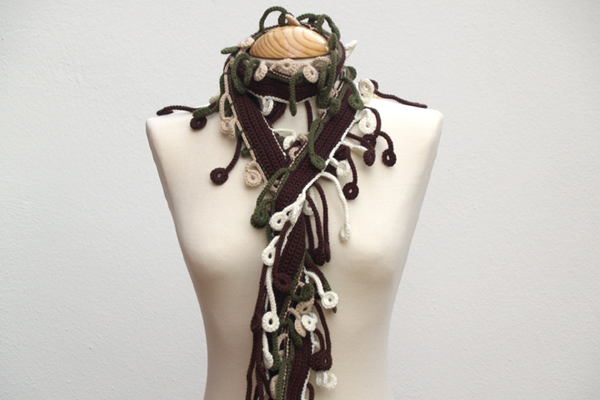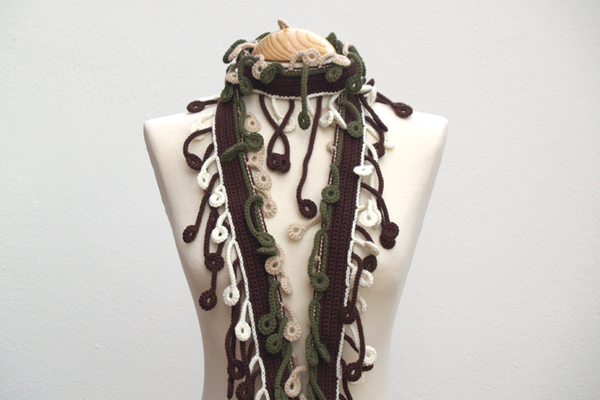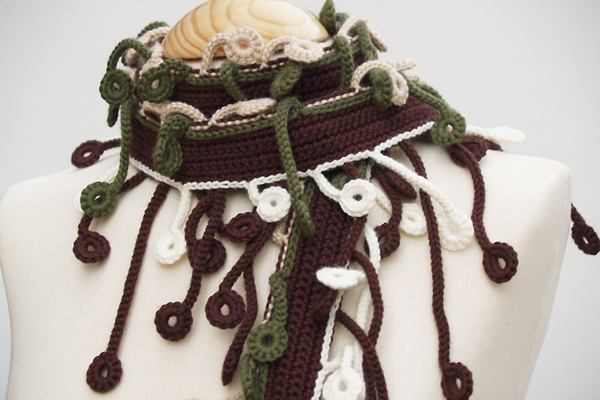 You can get it online here.
Or you can asked for it fill in this contact form.