It's big enough, confortable and trending. Do you need something more to decide?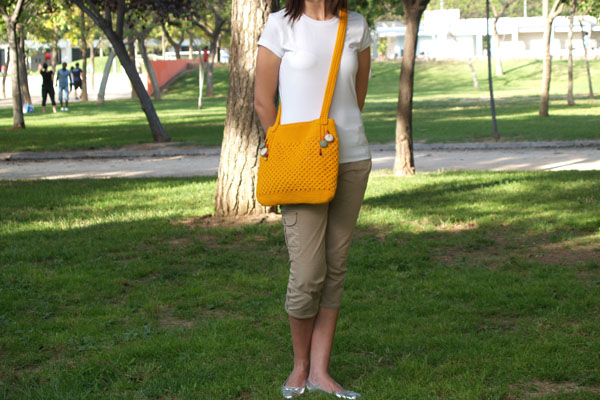 This is a big bag you can use everyday, for working, shopping… whatever!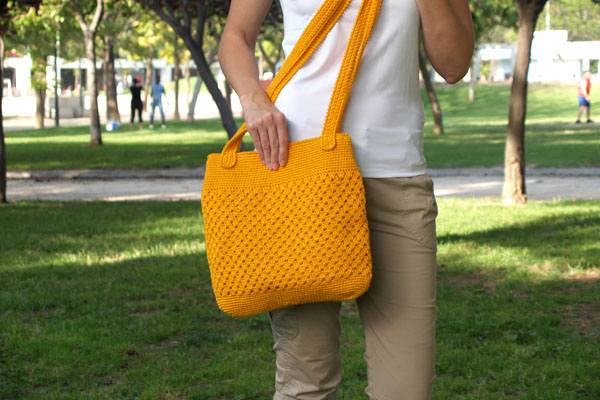 It's 12 inches high and 13 inches wide, handles are 17 inches high. It was crocheted using orange acrylic yarn, and lined using beige fabric. Ornaments were crocheted too, using yarn and wood beads.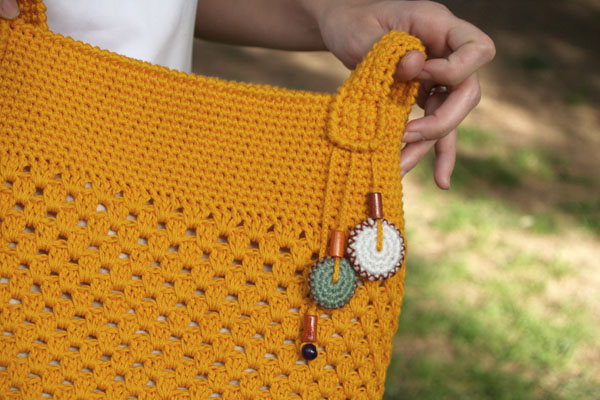 This purse was raffled. Read it here.