Have you spoilt a garment while you were ironing it? I have.

After this thing happened I worked with my creativity.
You can see some holes (steam iron done them) in the back side of the jacket. That is the past.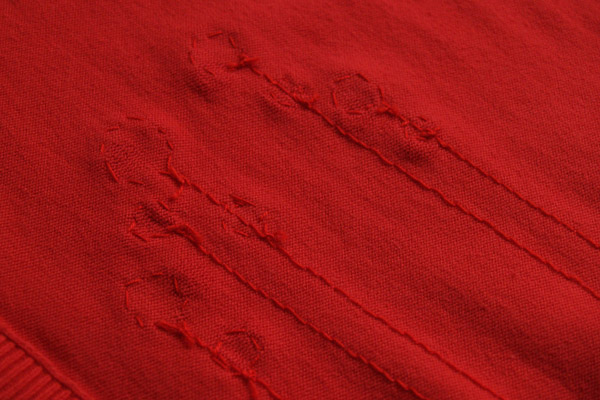 Putting appliqués (hand crocheted in red yarn) I've got a more original jacket and I've hidden the holes. DIY forever!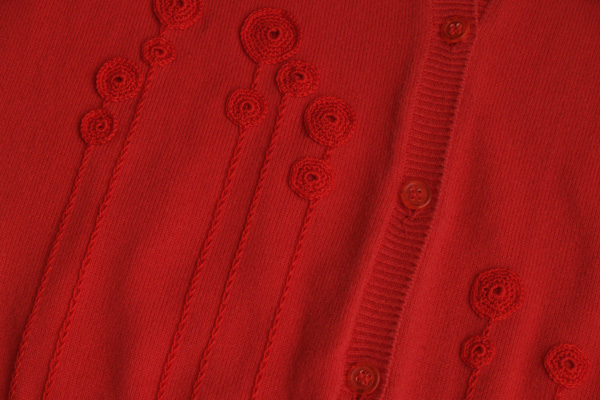 And now a tip: take care when iron. But if an accident happens, don't worry. Our imagination is stronger than a steam iron…