Summer is all about fun and bright colors! And you can wear them on your wrists.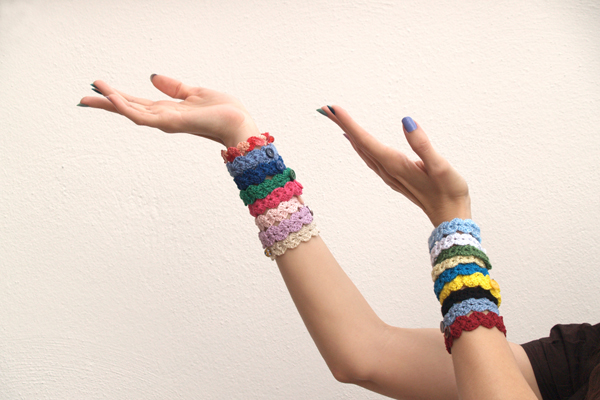 These crochet bracelets (7.5 inches long, 0.7 inches wide) are available in 17 different colors of cotton thread, so that you can choose the ones that light up your day.
Just tell us which numbers identify the three you love most (they can be either the same or different colors) and you will be wearing them very soon.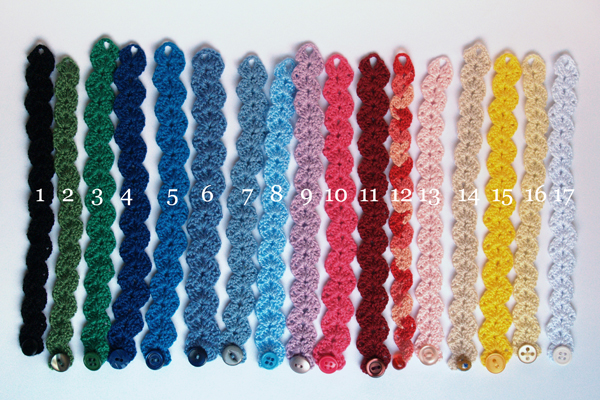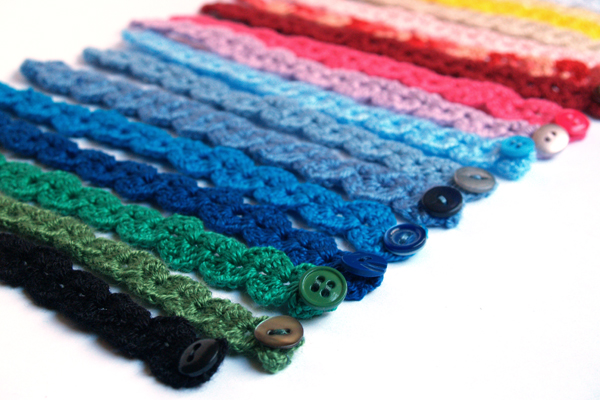 Enjoy your colorful Summer!