If you want to acquire some of our products, you can do it by visiting our shop on Etsy, using Paypal. Etsy.com is the best website about buying and selling handmade stuff.
This is silayaya's online shop address: etsy.com/shop/silayaya. There you'll find lots of crocheted crafts: purses, scarves, pouches, amigurumies,…
To go shooping on Etsy Silayaya's shop you can click "Etsy Tienda online" button on the right side of this website at any time. Also we have put a link at the end of each item. When you are reading a post about a product, after photos and description there is a link to this craft on Etsy shop.
Purchases on Etsy are really easy and Paypal is a totally safe way of going shopping on the internet. To buy on Etsy you must login, don't worry!, it's simple and safe to.
You can see below this text a screen shot of our shop.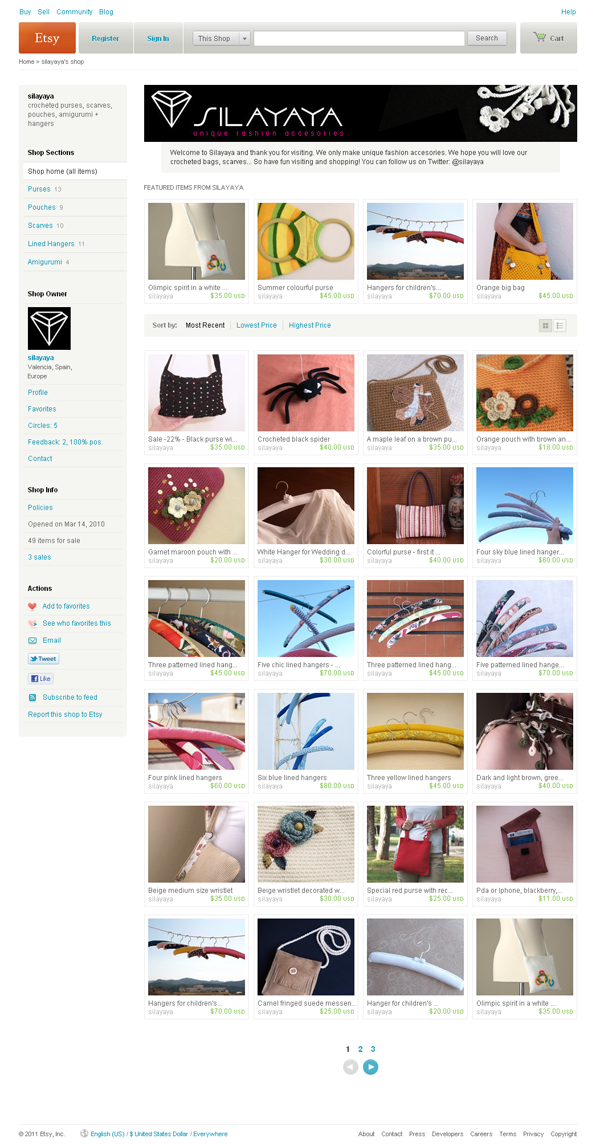 In case you need question us about other ways of buying Silayaya's please fill the form on contact page or send us an e-mail to info@silayaya.com.